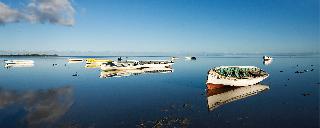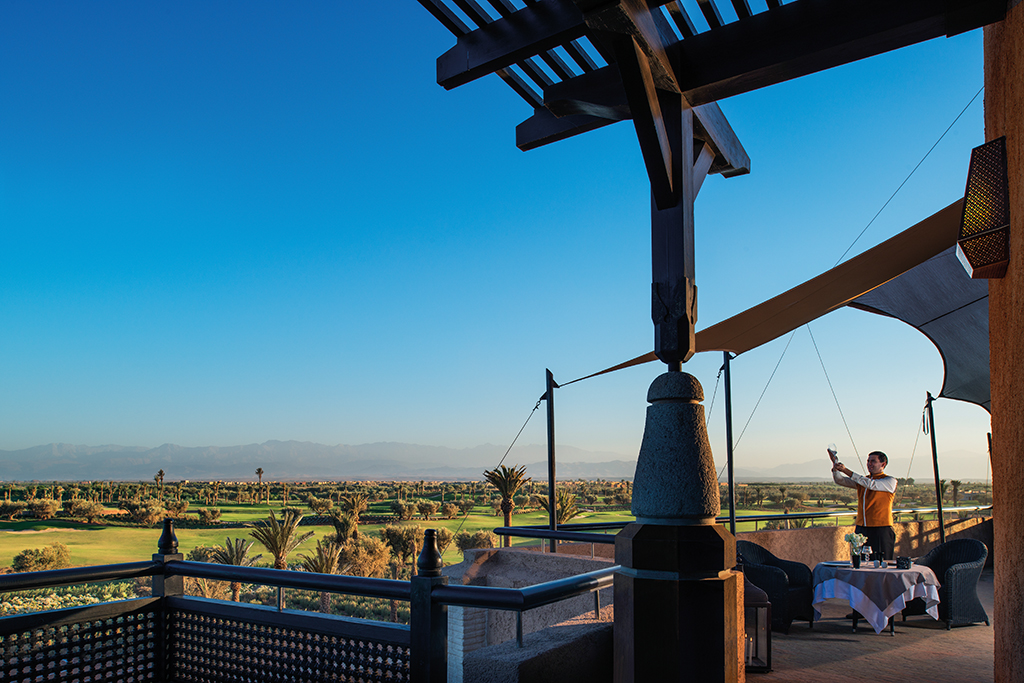 Das erste Projekt der Beachcomber Hotelgruppe außerhalb des Indischen Ozeans empfängt heute seine ersten Gäste.
Marrakesch, 11.12.2013 – Das Royal Palm Marrakesch Hotel der mauritischen Beachcomber Hotelgruppe startet heute, am 11.12.2013, seine Soft Opening Phase. Das brandneue Beachcomber Haus, zwölf Kilometer südlich von Marrakesch in der Domaine Royal Palm gelegen, wurde nach seinem Vorbild, dem Royal Palm in Mauritius, konzipiert. Die Domaine ist in eine 231 Hektar große Naturlandschaft eingebettet und beherbergt neben dem Hotel noch ein exklusives Wohn- und Golfprojekt. Die Luxus-Unterkünfte und der Royal Palm Golf & Country Club, der an den von Cabell B. Robinson designten 18-Loch-Golfplatz anschließt, lassen keine Wünsche offen.
Die Architektur des nachhaltigen Luxusresorts ist größtenteils von der Berber Kultur beeinflusst und wurde vom französischen Architekten Jean-Francois Adam entworfen. Das Hotel, das einmalige Ausblicke auf die schneebedeckten Gipfel des Atlasgebirges bietet, verfügt über großzügige Villen und Suiten, einen Spa, ein Sportcenter, vier hochwertige Restaurants, einen 18-Loch-Golfplatz und einen prestigeträchtigen Country Club. Das Royal Palm Marrakesch steht unter der Leitung von Xavier Jolivet, der drei Jahre im Royal Palm Mauritius als stellvertretender Direktor gearbeitet hat. Der aus der Normandie stammende Philippe Jourdin, "Meilleur ouvrier de France" und Sternekoch, ist Küchenchef der vier Hotelrestaurants und kreiert erlesene Menüs.
Die Hotelunterkünfte, die zwischen 72 Quadratmeter und 4.515 Quadratmeter groß sind, wurden in warmen Tönen gestaltet und bieten einen intimen Rückzugsort. Zeitgenössische Möbel verschmelzen mit marokkanischen Elementen. Auch im Royal Palm Marrakesch bleibt Beachcomber der Kosmetiklinie Clarins treu und eröffnet sein siebtes Spa by Clarins. Auf 5.000 Quadratmetern können Gäste die Pflegerituale der erfahrenen Therapeuten genießen. Der Par 72 Golfplatz der Domaine Royal Palm ist eine echtes Naturerlebnis. Der amerikanische Designer Cabell B. Robinson hat die Umwelt und die Landschaft genauestens beobachtet, den Verlauf des Wadi Flusses, der durch die Region fließt, berücksichtigt und auch jeden Baum und Hügel studiert. Auf diese Weise gestaltete er einen einmaligen Golfplatz, der von Bougainvillea und Oleander umgeben ist.
Das erste Projekt der Beachcomber Gruppe außerhalb des Indischen Ozeans ist die zweite Adresse der Marke Royal Palm und soll an den Erfolg des Royal Palm Mauritius, Flaggschiff der Beachcomber Gruppe, anschließen. Als eine der renommiertesten Adressen im Indischen Ozean und seit fast 30 Jahren Mitglied der «Leading Hotels of the World» ist die unnachahmliche Kunst des Hotels in einem Wort zusammengefasst: Service. Die Vorstellung des neuen Hotelprojektes im Zusammenhang mit der Marke Royal Palm soll nicht die einzige bleiben und dazu inspirieren, weitere exklusive Plätze in anderen Teilen der Welt zu schaffen.
​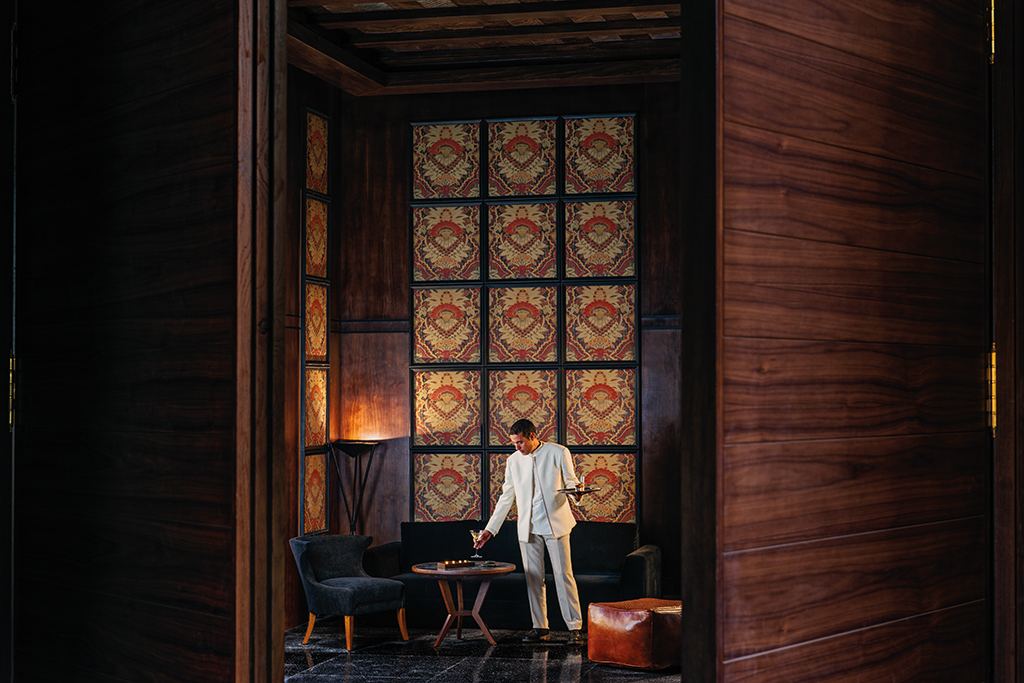 Weitere Informationen zu den Royal Palm Hotels, gibt es unter www.royalpalm-hotels.com zu allen Beachcomber Hotels unter: www.beachcomber-hotels.com, www.facebook.com/BeachcomberHotels, http://twitter.com/Beachcomber_DE.
Kontakt für die Reisebranche und Endkunden:
Elisabeth Sulzenbacher Repräsentanzbüro für Beachcomber Hotels
Dianastr. 4
85521 Ottobrunn
Tel.: +49-89 629849-0
Fax: +49-89 60968-11
Email: info@beachcomber.de
Internet: www.beachcomber-hotels.com