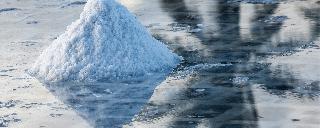 The Top Supporter Award is one of the six accolades given by the Mauritian national carrier to Beachcomber Tours in South Africa.
Air Mauritius presented its annual travel industry awards at a glittering ceremony held in in Johannesburg in February, which was well attended by key industry players. In addition to the Top Supporter Award, measured on turnover for the 2016/2017 year, Beachcomber Tours South Africa was also awarded:
- Top Committed Seats Performer – December 2016
- Top Committed Seats and Travel Smart Partner 2016 – Platinum Award
- Top Marketing Performer 2016 – Gold Award
- Top Groups Performer 2016 – Platinum Award
- Top Performer 2016 – 1st position
In addition, Beachcomber Tours South Africa's Terry Munro won the CEO Award for 2016. In his acceptance speech, he thanked the retail trade for its ongoing commitment to Beachcomber. "You don't have to take direct bookings to be number 1. The travel trade's dedication to our partnership and appreciation of our loyalty, top service and products is what got us there," he said.
He also congratulated Air Mauritius on its 50th anniversary, paying tribute to the airline's tremendous growth and the respect it has engendered. Munro also acknowledged the leadership of Carla da Silva, Regional Manager Southern Africa and Latin America and her team in South Africa for their ongoing commitment and years of success.
Commenting on this success, Beachcomber Resorts & Hotels' Chief Sales and Marketing Officer, François Venin said, 'What an achievement to be top supporters for Air Mauritius for the 9th consecutive year. We are very proud of each and every member of our committed team in South Africa. The different acknowledgements reward all the efforts the team has been putting in promoting and selling Mauritius. My special compliments to Terry Munro for receiving the CEO Award 2016."