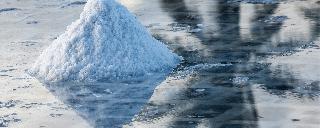 Beachcomber French Riviera serves a generous and high-quality cuisine prepared by the talented duo of French chefs, Franckie Quenette and Olivier Marro.
Le Central Restaurant at Beachcomber French Riviera is a lovely spot for both hotel guests and non-resident guests to enjoy a delicious break every day. The menu includes a variety of tastefully prepared entrées, salad and soup, platters, pasta and risotto, tartars, fish and meat.
The exquisite refined seasonal cuisine, created by Franckie Quenette, is served inside or on the poolside terrace, which allows guests to enjoy a sunny weather almost all year. Prior to taking charge of the restaurant's kitchen in 2003, the French chef has honed his skills alongside renowned chefs like Martial Cecillon and has worked in prestigious places such as the Martinez, the Carlton and the Grand Hotel Mercure.

Chef Franckie Quenette
A nice selection of cheese is also available, as well as a line-up of desserts showcasing the skill and ingenuity of the pastry chef, Olivier Marro, who has also worked at the Martinez before joining the hotel in 2002. Mouth-watering delights such as raspberry macaroons, crusty chocolate praliné and chocolate tartlets are presented in a cold display 'bubble' and are a feast both for the eyes and the taste buds.

Chef Olivier Marro
Nestled between Nice and Cannes, Beachcomber French Riviera is the first Beachcomber Resorts & Hotels franchise. This 4-star hotel with 155 rooms forms part of the Mouratoglou Resort, an outstanding complex set on a 13-hectare estate which also houses a leading tennis academy in Europe, the Mouratoglou Tennis Academy.
Chef Franckie Quenette's recipe: Cooked and raw Mediterranean sea bream - Vegetable sushi with a mango mousse and rocket balls
Serves 2
Ingredients
- 1 sea bream (600-800g)
- 50g rocket leaves
- 1 beautiful ripe mango
- 70g sushi rice
- 2 purple artichokes
- 2 carrots
- 20g ginger
- 1 tsp rice vinegar
- 1 egg yolk
- 1 lime
- 1 sprig dill
- Shiso sprouts and edible flowers
- Breadcrumbs
- Olive oil
- Salt, pepper and sugar
Preparation
1. Gut the sea bream and remove the scales before filleting; remove any little bones with a tweezer.
2. Gently cut the fillets into a square, cut the remaining pieces and set aside for the tartar.
3. Make the tartar sauce by mixing together the dill, lime, ginger and olive oil, then season with salt and pepper.
4. Score the sea bream fillet on the skin side and cook in the oven for 3 minutes at 180°C.
5. Rinse the sushi rice several times and cook according to your preference, then season with salt, sugar and rice vinegar.
6. Peel the mango and cut into thin slices, then into discs (4 for each plate).
7. Place the rest of the mango in a blender with 1 egg yolk and lime juice and blend into a mousse.
8. Mix the rocket with a little olive oil, salt, pepper and stir in some breadcrumbs to form a smooth paste.
9. Vacuum-cook the vegetables for 3 hours at 75°C (if possible).


Bon Appétit!