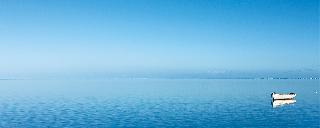 After working in prestigious establishments in various parts of the world, the French chef, Guillaume Bregeat has taken charge of the kitchens at Dinarobin Beachcomber Golf Resort & Spa since early October 2018.
The new Executive Chef of Dinarobin Beachcomber was born in Poitiers in central France. After obtaining his professional training certificate (BEP-CAP) at the Lycée Hôtelier Aliénor d'Aquitaine, he left his hometown in the year 2000 to launch his career as swing cook at the Turnberry Hotel in Scotland.
He practised his culinary skills in different parts of the world, including Courchevel, Switzerland, Anguilla, Martinique and Bora Bora before landing in Mauritius. Guillaume has also had the privilege of working in the leading French chef Bernard Loiseau's three-Michelin-star gastronomic restaurant, La Côte d'Or, during his over 15-year career.
The young 36-year-old French chef is now taking a new turn in his culinary journey at Dinarobin Beachcomber, the symbol of tropical elegance in Mauritius.