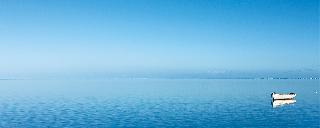 New African Nations 10s Tournament to be played alongside World Club 10s to create a WORLD 10s CHAMPIONSHIPS in one of the world's most stunning destinations. Defending Champions Western Force will line up with European & English Club Champions Saracens and South African Club Champions the Toyota Cheetahs.

February 16, 2017: Beachcomber Resorts & Hotels was today announced as the new Title Sponsor of the World Club 10s for 2017, building on their official hotel sponsorship for 2016. The Beachcomber World Club 10s will be played 17th – 18th June at Anjalay Stadium with TV coverage around the World. The 10-a-side invitational will again feature Super Rugby franchises and northern-hemisphere clubs in an eight-team event starting with two pools will compete in the 3rd Edition of the World Club 10s.
Five of the eight teams that will feature in the Beachcomber World Club 10s, which is sanctioned by World Rugby, Rugby Afrique and Rugby Union Mauritius, have been confirmed.
Saracens, the reigning European and English champions, will return to Mauritius for their second successive World Club 10s. Fellow English club Harlequins, celebrating their 150th Anniversary, will make their tournament debut along with South Africa's Currie Cup champions Toyota Cheetahs.
The star-studded Africa Pacific Dragons will return with Victor Matfield as part of their coaching team, while French glamour side Pyrenees Rugby will bring high-quality players from France for their debut.
Gilbert Espitalier-Noel, CEO of Beachcomber Resorts & Hotels said: "We are delighted to become the Title Sponsor and build on our first experience of the 10-a-side format last year. The quality of the rugby was outstanding, and the format combines the attacking flair of 7's Rugby and the structure of the XV man game, ensuring a great spectacle.
"We believe the combination of this fantastic sporting entertainment and everything Mauritius has to offer, will see this event grow to become a major "rendez-vous" on the world rugby map. Beachcomber shares many of the same values of rugby, such as passion, teamwork, honesty and camaraderie. We look forward to welcoming everyone to our Beachcomber hotels and our beautiful island of Mauritius."
Stéphane Toussaint, Minister of Youth & Sport said: "We are delighted that the organisers have chosen to host this prestigious rugby tournament, which is the World Club 10s, in Mauritius for the second consecutive year. This event will contribute both in promoting the sport on the island and placing Mauritius on the world map. My ministry will provide full support to the organisers to ensure the smooth running of this sporting event. " Once again Clubs, universities, women's teams and age-group sides will all be invited to compete in the various supporting competitions that will be a key part of a week-long rugby festival. In addition, golf tournaments, beach rugby and rugby clinics will be running throughout the "Rugby in Paradise week".
Heyneke Meyer, the newly appointed Managing Director of Carinat Sports Marketing the founders and organizers, said: "I came to the Tournament last year and was involved with the Africa Pacific Dragons. The whole experience reminded why rugby is my passion. "This is an extraordinary event with some of the best players in the world alongside amateurs and rugby fans – it is a unique format of rugby, a special atmosphere, the most unique setting for a rugby tournament in the world. We are sure many rugby and sports fans will be looking to make the trip to enjoy the week."
As part of the commitment to rugby development, a new and innovative Tournament has been created, and will be played alongside the World Club 10s. The African Nations 10s will feature six countries competing to be crowned African 10s Champions. Rugby Afrique President, Aziz Bougja said: "This is a very exciting development for rugby in Africa, and we are delighted to be working with the organizers. This new Tournament will give unprecedented opportunities for players to gain invaluable experience. The Tournament will also allow of Officials and staff invaluable experience working at a major rugby Tournament. This is a major boost in our ongoing development of rugby in Africa."
Kevin Venkiah, President of Rugby Union Mauritius, added: "Rugby Union Mauritius is delighted to Host the World Club 10s again, and also welcome the African Nations 10s. As the Host Team we know that our local rugby community and proud Mauritian sports fans will be out in full force to support our national team. This Event continues to grow and grow into the biggest International sporting event in Mauritius."
The World Club 10s is owned and organized by Carinat Sports Marketing.
WORLD 10S CHAMPIONSHIPS AT A GLANCE
- 2014 Champions Blues played in Singapore
- 2016 Champions Western Force played in Mauritius
- Forty-eight matches played over two days in both Tournaments
- Nearly 300 players from more than 14 countries will play over the weekend
- Broadcast live Globally
- Ten players per team on field, with unlimited, rolling substitutions
- Ten minute halves, two minute half time
- Five player scrums
Team Quotes
SARACENS
Heath Harvey, CEO, Saracens: "The World Club 10s will be Saracens' second time to Mauritius and after the success of last year's tournament we are very excited to be heading back this summer. We're joining an impressive line-up of teams, featuring some of the biggest names in club rugby across the globe, so we're looking forward to sending out a team later this year to such a wonderful setting."
CHEETAHS
Franco Smith, Head Coach, Toyota Cheetahs: "We heard a lot of good feedback about the tournament last year, so when the Toyota Cheetahs were offered an Invitation, we were delighted to accept. Mauritius is one of the world's most beautiful and exotic destinations, and very popular for South Africans, so hopefully some of our fans will make the trip across.
"We're looking forward to testing ourselves against the teams from the UK and France, we will be taking a very strong squad, and we are looking forward to an amazing week."
HARLEQUINS
Tony Diprose, Global Development Director, Harlequins: "We are really excited to be making our World Club 10s debut this summer and are grateful for the invitation to this exciting annual tournament to play against some of the best club sides in the world. "Across its 150 year history, Harlequins has been a very famous touring side and we are delighted to carry on this tradition by expanding our global footprint and introducing our famous quartered shirt to Mauritius."
AFRICA PACIFIC DRAGONS
Victor Matfield, Assistant Coach, Dragons: "I am looking forward to working with the exciting Squad we are assembling for the World Club 10s. Mauritius is a beautiful destination, and this format really excites me. I think it will be a world-class week that will really spark interest from rugby fans wanting to combine some beach time and high class rugby. This is definitely Rugby in Paradise".
PYRENEES
Laurent Capdevielle, President, Pyrenees Rugby Seven Club: "We are very proud to accept the Invitation to be the French representatives represent at the World Club 10s in Mauritius. It is an extremely strong Tournament with many world class Clubs participating this year. "But we will sure to bring a strong squad with top class players to ensure we showcase the best of French rugby. Mauritius is a beautiful Island, and we know the players and our supporters will be enjoy the experience."