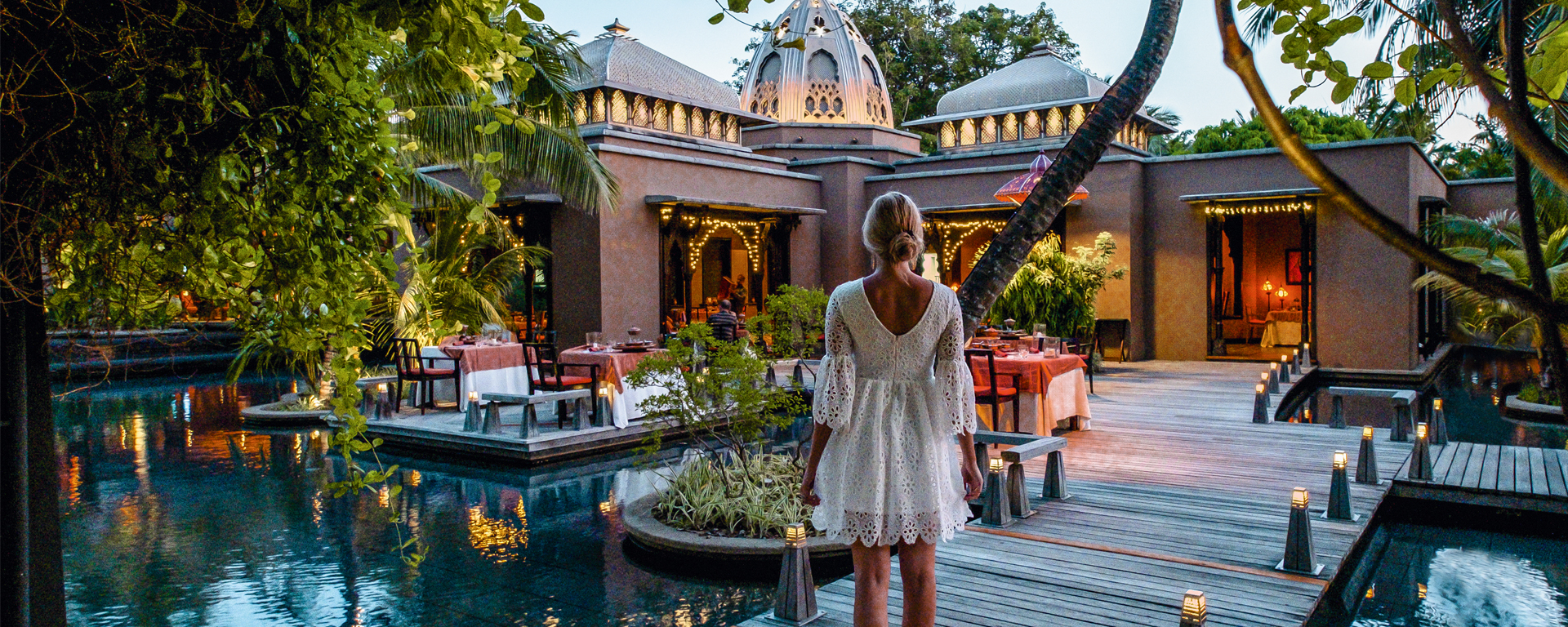 Wedding anniversary offer
Trou aux Biches Beachcomber
Celebrate your wedding anniversary in style!
Enjoy up to 25% discount
Make it extra special and treat yourself to a dream holiday in the Beachcomber hotel of your choice.
Enter your check-in and check-out dates to view the applicable conditions
FIND YOUR BEACHCOMBER HOTEL FOR YOUR NEXT BEAUTIFUL HOLIDAY
Conditions
01-11-2019 - 31-10-2020
25% discount on the package

Applicable for every 5th year Wedding Anniversary
Valid for clients travelling 6 months prior or after their anniversary
Wedding certificate has to be produced at time of check in
'WA25' to be mentioned at time of booking

Applicable to:-
Adult double room rates
Meal Supplements

Combinable with:
Honeymoon & Wedding Anniversary Gifts
Repeat Client Offer
24-08-2020 - 02-10-2020
25% discount on accommodation including meal plan
Wedding Anniversary gifts will be offered
Valid for stays from 11 May to 26 July 2020 and from 24 August to 02 October 2020
Valid for every 5th wedding anniversary
Travel dates should be 6 months prior or after the anniversary
Wedding certificate should be produced at time of check in
01-11-2020 - 31-10-2021
Click on to add conditions..
11-05-2021 - 26-07-2021
25% discount on accommodation including meal plan
Wedding Anniversary gifts will be offered
Valid for stays from 11 May to 26 July 2020 and from 24 August to 02 October 2020
Valid for every 5th wedding anniversary
Travel dates should be 6 months prior or after the anniversary
Wedding certificate should be produced at time of check in
24-08-2021 - 02-10-2021
25% discount on accommodation including meal plan
Wedding Anniversary gifts will be offered
Valid for stays from 11 May to 26 July 2020 and from 24 August to 02 October 2020
Valid for every 5th wedding anniversary
Travel dates should be 6 months prior or after the anniversary
Wedding certificate should be produced at time of check in