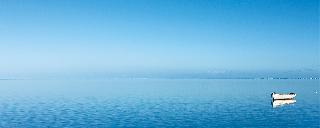 Bathed in a warm and elegant atmosphere, Le Caravane Restaurant at the Royal Palm Marrakech is a true invitation to a voyage of discovery and a unique experience of authentic Morocco. Led by Philippe Jourdin, winner of the 'Meilleur Ouvrier de France' (Best Craftsman of France) accolade in 1993 and a multiple-Michelin starred chef, it is a treat for the taste buds with quality produce that is delicately prepared in order to retain all the flavour. Take a guided tour.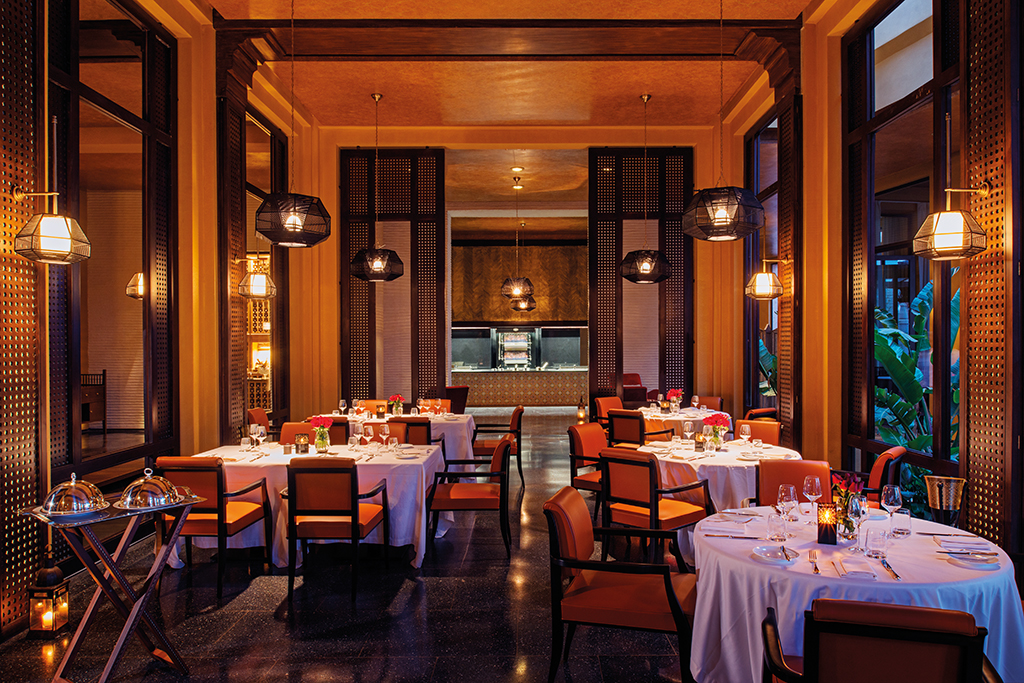 Le Caravane Restaurant welcomes its guests in a décor that inspires travel: old trunks, leather and warm colours that create a refined atmosphere. The subdued light of lanterns is reflected on the wallpaper printed with palm trees or the world map tapestry, and the wide armchairs are an invitation to a gourmet break. Large bay windows offering stunning views of the pool, with the Atlas Mountains in the backdrop, complete the picture of authentic Morocco.
Whether you are looking for a special evening with family and friends or an intimate dinner for two, Le Caravane offers a variety of settings to suit every preference: table d'hôte, convivial room, private lounges hidden from view by moucharaby panels, or the Captain's Table with its fireplace to indulge in a dinner just like home.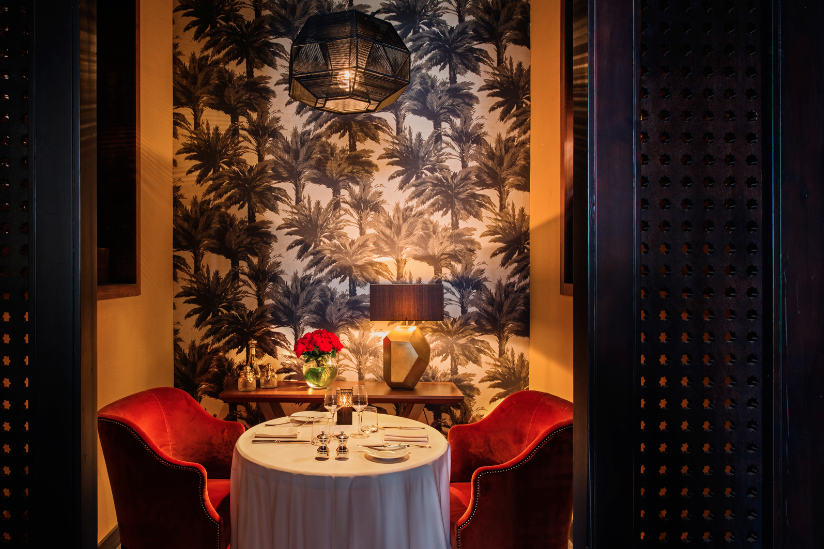 Presided over by the French chef, Philippe Jourdin, Le Caravane offers original and impeccable service. The rotisserie opening into the dining area allows food lovers to choose the piece of meat that will be served at their table. The meat is then cut and served in plates, a delight for the eyes of Epicureans.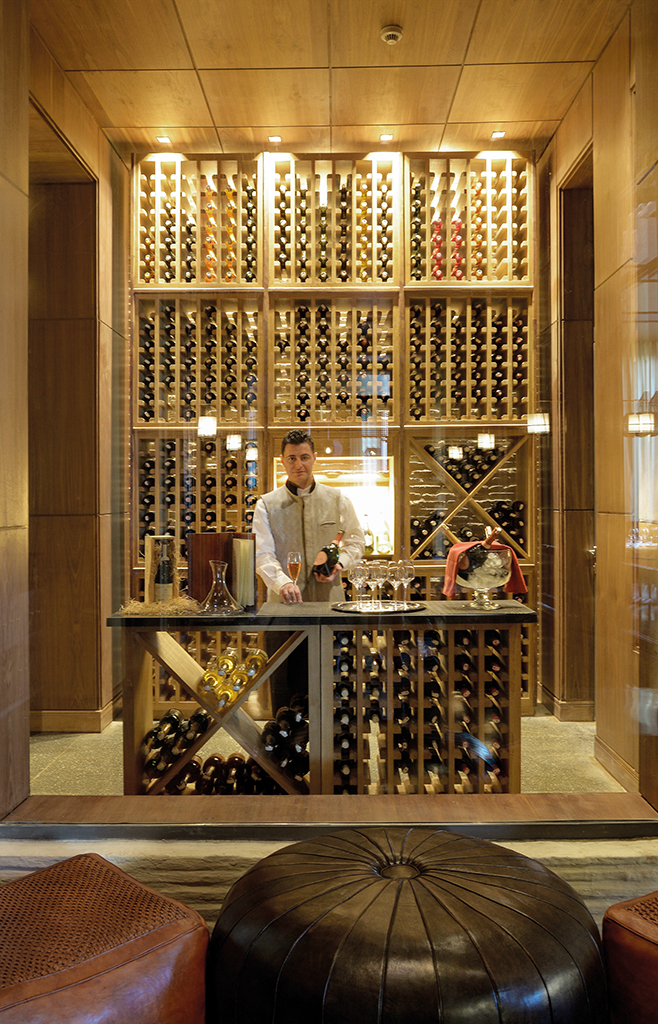 The wine cellar also remains a highlight of the restaurant. Sitting majestically in the centre of the dining area, it offers the promise of delicate wines to accompany a Spit-roasted duck breast, delicately glazed with ginger caramel or a Lamb tajine with apricots and spices from the Medina. The seafood menu features some really tempting fish dishes, such as a grilled sea-bream, a Filet of sole with tender vegetables and a broth emulsion of local olive oil, or freshly caught sea-bass from Essaouira. Finally, the signature dishes of the Royal Palm Marrakech will delight the most demanding gourmets: you will be spoilt for choice with a 'Caravane' of duck foie gras semi-cooked in a cloth or a Souira blue lobster stew in Cabernet Sauvignon.
Bon appétit.