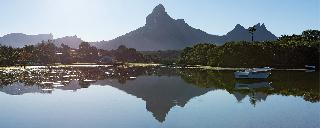 Overlooking the main pool of the Royal Palm Marrakech, L'Olivier has opened it doors to guests on Wednesday 13 February 2014 with a menu consisting of light, contemporary dishes created by Philippe Jourdin, winner of the 'Meilleur Ouvrier de France' (Best Craftsman of France) accolade in 1993 and a multiple-Michelin starred chef. In keeping with the spirit of Le Bar Plage at the Royal Palm Mauritius, this restaurant by the pool offers a stunning view of the Atlas Mountains and provides the ideal setting for a delicious lunch in the sun.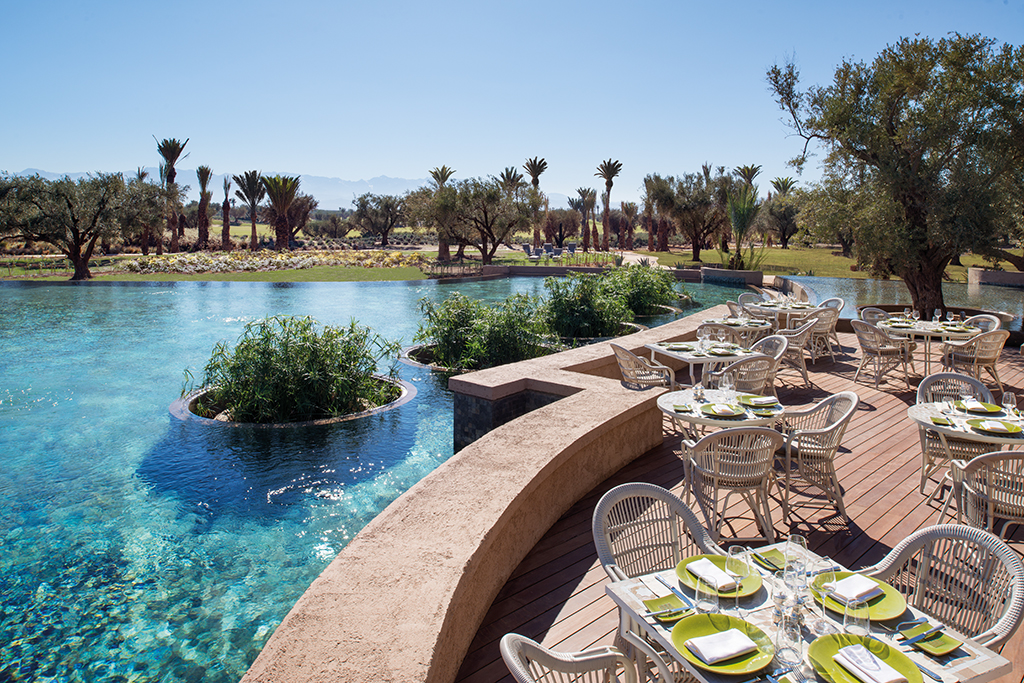 The sight of the sun reflecting off the turquoise pool, palm trees majestically reaching out to the blue sky and the Atlas Mountains in the backdrop complete this perfect picture of authentic Morocco. Gazing towards this magical horizon, take a break to enjoy a leisurely lunch.
Beautiful white wicker chairs await food lovers for a refreshing lunch break. A Salmon tartar with olive oil, lime and ginger, Filets of red mullet with pesto sauce, a Platter of grilled vegetables marinated with fresh thyme, or even a Prawn soup with coconut milk, lemongrass and ginger may be ordered as entrée or main course, making a light yet flavoursome start to the meal.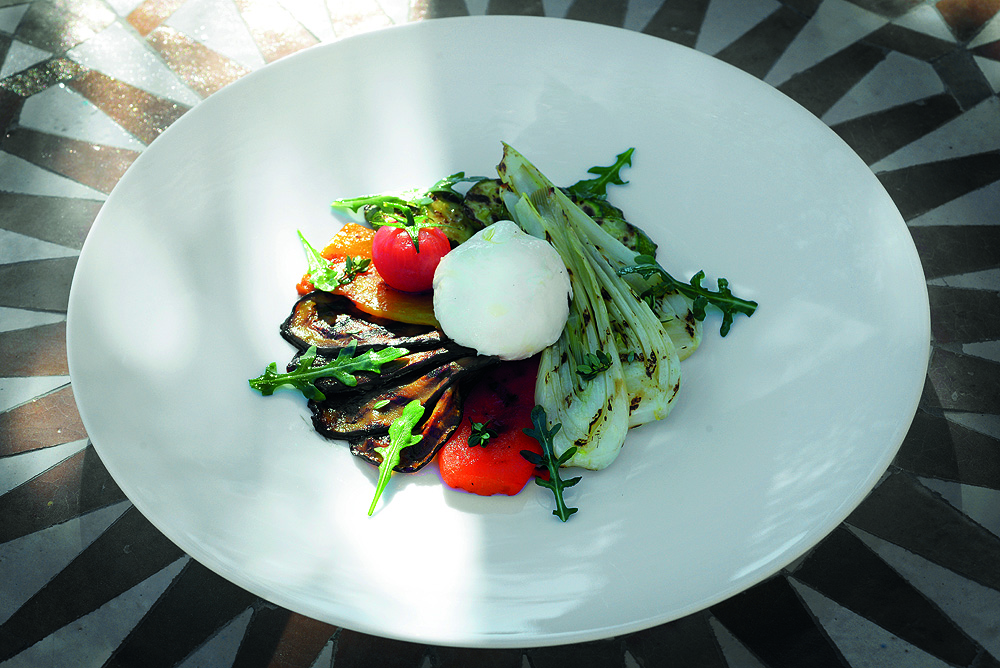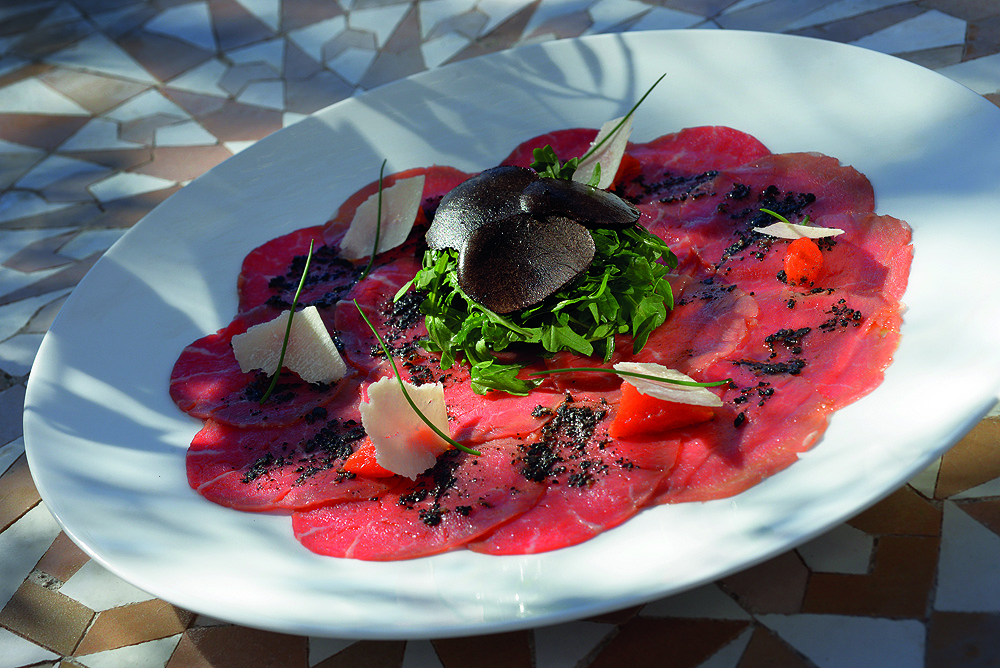 The selection of meat is a delight for gastronomists, who can sample a Beef Carpaccio with truffle oil served with a rocket salad sprinkled with Reggiano parmesan shavings or a Grilled entrecote with Béarnaise sauce.
Seafood specialities include fresh catches of the day from Essaouira with dishes such as Sardines stuffed Sicilian style and roasted, Grilled lobster and crayfish in olive oil sauce or a Royal Palm Club Sandwich with spider crab and lobster.
Served with tomato, eggplant and chorizo or cooked risotto-style with tomato, black olives, rocket leaves and Bresaola shavings, the Homemade penne pasta served at L'Olivier Restaurant will transport guests straight to the heart of Italy.
The tempting choice of sweet treats including Chocolate pots, a Seasonal fruit crumble and a selection of Homemade ice cream and sorbet will make for a perfect conclusion to a scrumptious meal.