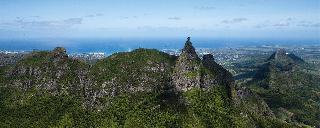 All Beachcomber hotels are pledging their support to the actions of the 'Fondation Espoir Développement Beachcomber' (FED) through the launch of the « Friendship Bracelet Initiative ».
This project primarily targets guests staying on an All-Inclusive basis, who are invited to participate in the corporate social responsibility programme of the FED. It is a simple gesture of solidarity: at the time of check-in, All-Inclusive guests will receive distinct coloured wristbands (red for adults, yellow for children and white for groups). The Artisans of hospitality will introduce them to the « Friendship Bracelet Concept », and if they decide to keep them, at check-out time, an amount of 1 euro will be withheld from their respective bills. All the funds collected will be donated to the Beachcomber's foundation to support its youth employability programme.
Guests who did not choose the All-Inclusive package are also invited to participate in this initiative. They can make a contribution to this solidarity effort by purchasing one of the turquoise 'Friendship Wristbands' available at the Beachcomber Elegance boutiques and Beachcomber Holiday Shops.
Since its launch, this project has been particularly well-received among Beachcomber artisans, and has increased their awareness of the philosophy of the FED. The artisans are the first ambassadors of this initiative with the hotels' guests.
"Beachcomber once again shows its commitment towards corporate social responsibility which is in line with our people-centred corporate philosophy. We want to concretely involve our guests in the programmes and initiatives of the FED, which is celebrating this year its 18th anniversary," says the Chairman of the Foundation, Malenn Oodiah
Beachcomber set up Fondation Espoir Développement (Foundation for Hope and Development, FED) in 1999 to implement the Group's social development strategies and support our commitment to the surrounding communities of our hotels and the Mauritian population at large.

The aim of FED is to empower vulnerable groups with access to education and development to achieve financial independence and self-sufficiency while also contributing to the development of Mauritius. The Foundation pursues this goal through socio-economic empowerment programmes which are primarily targeted towards:
Out-of-school youth (Projet Employabilité Jeunes); and
Small-scale artisans (Beautiful LocalHands).
Various youth support programmes have also been implemented through regional committees.
For further information please visit the Corporate information section on the website www.beachcomber.com