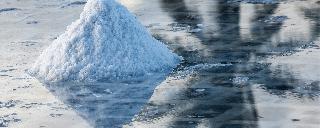 Beachcomber Resorts & Hotels was once again in the limelight with its dedicated stand at ITB in Berlin, the leading international tourism trade event.
The fair, held in Berlin last week from Wednesday 8th of March to Friday 10th of March, is the place for the tourism trade to meet once a year to evaluate the performances and to prepare the next season: new trends, pricing, products…
In line with the new brand, the Beachcomber dedicated stand showcases perfectly the identity of the hotel group. A team of artisans from Head Office, from the hotels and from the Beachcomber office in Germany welcomed the partners for meetings.
"Apart from providing an opportunity to meet and invite all our commercial partners, ITB is also a place for networking, to attend investment conferences and learn more about new technologies and trends. It is a must to attend this event in order to understand the fast evolutions of the worldwide tourism industry," says Gilbert Espitalier-Noël, Beachcomber Resorts & Hotels' CEO.
ITB brings together all the industry's sectors – tour operators, online booking websites, destinations, airlines, hotels and car rental companies, among others – and attracts more than 180,000 visitors, including 108,000 professionals and more than 10,000 exhibitors from 180 countries.