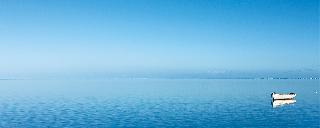 An unforgettable journey of body and mind … this is what Beachcomber Resorts & Hotels offers with its new spa concept: 'The Art of Wellness'. We take a holistic approach to wellness, personalising each treatment programme, and enhancing our therapies with a range of 100% natural, local products. The result is a remarkably authentic experience for the customer and a sense of complete wellbeing that lasts.
Our philosophy: a people-centered approach
At the heart of our new concept is the Beachcomber artisan. Artisans use their skills to serve others and this is exactly the philosophy our therapists practice. They are professionals, dedicated to the wellbeing of the customer.
The main objective of the 'Art of Wellness' is to support guests, meeting their specific needs. We identify the programme that suits clients best and we assist them with the most appropriate and personalised guidance. As soon as the customer steps into the spa, wellbeing artisans use their expertise, acquired through ongoing training, to design the perfect programme for the guest.
This training is conducted at a specialised school, established and managed by the founder of Santayarea, a French professional centre focused on wellness. Workshops and courses in Mauritius are taught by experts in the field. Therapists obtain an accreditation which is acknowledged in Europe. Their newfound knowledge enables them to assess guests' needs on first contact.
Treatment programmes include massages and the practice of arts such as Santa Yoga, Qi-Gong and other traditional wellness techniques, as well as lifestyle advice.
Children also benefit from this new approach to wellness, which teaches them to take care of their bodies from an early age. A special collection of products, 'The Art of an Amazing World', was created for young ones between the ages of 6 and 15 years. The products are used in gentle scrubs and massages.
Natural and authentic products
The new, 100% natural, exclusive range of spa products now used in Beachcomber spas is based on beauty secrets dating back thousands of years. Using raw materials from local plants, authentic recipes have been formulated under laboratory conditions following intensive research. Named 'Be Beautiful', the collection represents a deliberate move away from synthetic cosmetics and a return to the natural.
Ingredients possess ancient virtues preserved by Mauritius' luxuriant nature. They include sugar, coconut, almond, honey, cocoa and roucou, mixed subtly with selected plant oils, shea butter, beeswax, pearly powder and purified clays to produce concentrates packed with nourishing benefits that bring about a deep sense of wellbeing.
This 'made in Mauritius' range, which meets European standards, will soon be available for sale in the Beachcomber spas.
Spending time at a Beachcomber spa will further enrich the relaxation the guest finds on our island and its beaches. This is truly what the 'Art of Wellness' is all about.