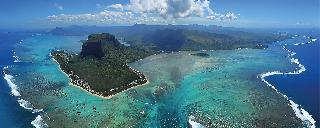 The Sainte Anne Resort & Spa Open Golf Tournament was held at the Seychelles Golf Club on the 22nd of February 2014. Some 39 golfers vied to take the attractive first prize that the Hotel put on offer, a 3-night stay for two on half board at the prestigious resort plus a striking trophy for the mantelpiece!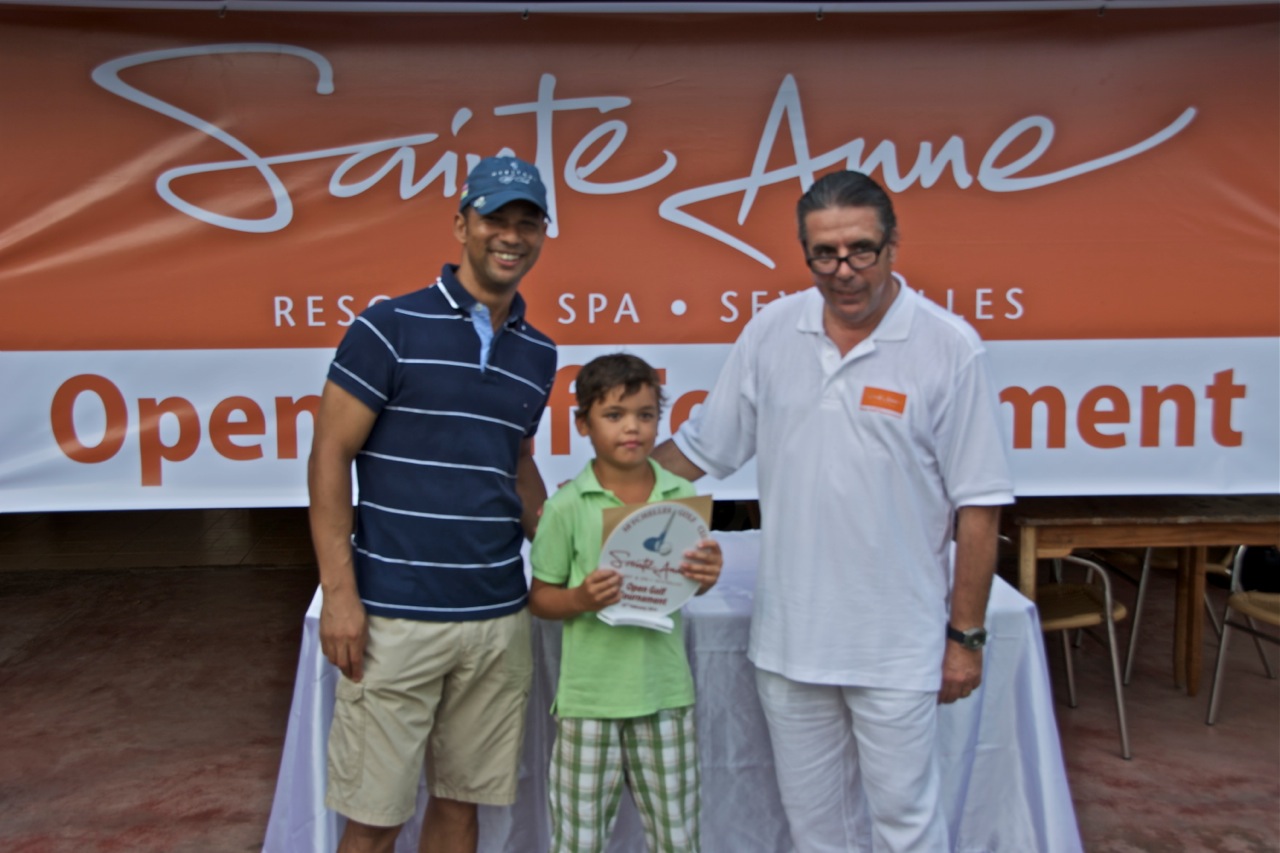 Played under a stroke play format, the players had to deal with hot and humid conditions, tough pin positions and fierce competition that saw many golfers falter on their way to heavy front nine scores. However, a group of players including Theo Hansen, Richard D'Offay and young Jaden Deltel set a solid pace on the front nine, posting very good scores.
Golf is about consistency over 18 holes and many players, including Hansen, simply could not keep up their good play on the back nine. On the other hand, half way through his back nine, word had reached the clubhouse from the course that Jaden Deltel was leading and could possibly achieve something really special- a sub 60 net score! Jaden did not disappoint, holding his nerve to card a net 59 (9 under par) to beat out 38 adult golfers to take home the first prize! Second place went to Catney Laporte, some 4 strokes back after shooting a net 63 with Luca Bertelotti taking third (net 66) and Richard D'Offay fourth (net 66).
Jaden, who started playing golf about a year ago, has exploded onto the golf scene in Seychelles with his talent and positive attitude towards the game. "I want to be a professional golfer," said Jaden when interviewed by SBC after the presentation ceremony. A sub 60 net score is extremely rare and has not been done in years at the Seychelles Golf Club, making Jaden's achievement even more remarkable. lt must be noted that Jaden is the youngest ever golf competitor in Seychelles and has already won several nine hole competitions prior to him winning this 18 hole event.
Subsidiary prizes were won by Hevens Andrade (best back nine) and Theo Hansen (best front nine). Mr. Norbert Couvreur, General Manager of St. Anne Resort & Spa was on hand with his well-organized team to present the winners with their prizes. For his part, Mr. Couvreur was delighted with the tournament and thanked all golfers for their participation and everyone who played a part in making the event so successful.
A special prize was also given to Mr. Olivier Magnou, a professional golf coach and manager of a golf school "Parcours Sensations" based at the unique and unusual International Training Center and Golf Course of ilbarritz in the gorgeous city of Biarritz France. Mr. Magnou was invited by Sainte Anne Management to deliver a junior golf clinic to young aspiring golfers in the Seychelles.