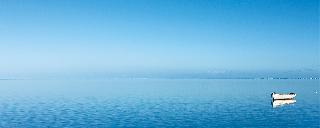 Beachcomber Resorts & Hotels' hallmark service excellence has been rewarded for the second year running with the Best Hotel Chain Award at the second edition of the Italia Travel Awards, which were held in Rome on 11 May 2017.
Beachcomber Resorts & Hotels has been selected among a number of prestigious hotels brands and the awards presented to the Beachcomber Italy team during the awards evening. "The Italia Travel Awards are the most prestigious and sought-after accolade in the country's tourism industry. I would like to thank all our Beachcomber artisans for the incredible work they do everyday to make our hotels the best", commented Sheila Filippi, Director of Beachcomber Resorts & Hotels Italy.
The winners in each of the 15 categories have been selected by more than 15.000 registered users through a free and transparent voting system exclusively online between October 2016 and April 2017 at www.italiatravelawards.it. The gala dinner of this annual event was attended by 400 distinguished guests representing the entire tourism sector.