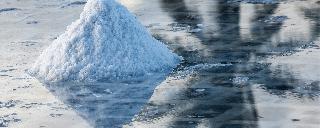 In an important milestone, Beachcomber Resorts & Hotels, which is celebrating this year its 65th anniversary, has achieved Silver Certification by EarthCheck for its Head Office, Beachcomber House.
The EarthCheck Silver certification is in tune with Beachcomber Resorts & Hotels' long-standing sustainable development programme and another step towards the certification of all hotels of the Group in Mauritius. "This achievement is further recognition of practices that we have long embraced and believe in, and which are somehow part of our DNA," says Beachcomber's Group Engineer, Mathieu Rivet, who has overseen the certification process.
Long before it became a legal requirement, Beachcomber hotels were the first to have their own treatment plants for reuse of wastewater for irrigation. They were also the first to recover waste heat from water chillers to produce hot water at no additional cost. Beachcomber hotels continue to be among the most efficient on the island and have been equipped for some time with a number of systems or technologies which are presented today as innovations.
The EarthCheck certification covers the following areas: the implementation of a sustainable development policy, consumption of water, paper and energy, waste management, the use of pesticides, the use of maintenance and hygiene products as well as the involvement with local communities. The Silver level achievement is the culmination of months of diligent work accomplished by the Green Team set up for that purpose. The ultimate goal is to achieve certification for all hotel properties of the Group in Mauritius by end 2017.
Tourism is a $1.4 trillion industry which directly affects the destinations it operates within. The very environmental values and cultural assets that attract visitors to destinations need to be protected and responsibly managed. The tourism industry and its operators are key to creating this change.
Stewart Moore, CEO of EarthCheck, said that Beachcomber Resorts & Hotels has taken a significant leadership position in sustainability. "I would like to congratulate the whole team at Beachcomber on their achievement. Beachcomber is a valued member of a global group of tourism operators who dare to make a difference."

By working with EarthCheck, Beachcomber Resorts & Hotels has joined other industry leaders who are taking meaningful steps towards resolving some of the very real issues that face the planet. The world's leading scientific benchmarking, certification and advisory group for travel and tourism, EarthCheck has since 1987 helped businesses, communities and governments to deliver clean, safe, prosperous and healthy destinations for travellers to visit, live, work and play.