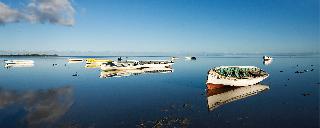 The year 2017 marks the revival of a legendary event, the Beachcomber Tours Rally. After a break of more than a decade, the Beachcomber Group is reintroducing this mythical tourist rally, which aims at allowing French travel agents to discover and experience the real Mauritius.
The Beachcomber Tours Rally 2017, The Revival is making a spectacular comeback from 01 to 04 June. This tourist event brings together the 40 best travel agents from France, 8 members of the Beachcomber Tours France sales team and 12 representatives of the event's sponsors for what promises to be an exciting adventure.
In addition to the powdery beaches, a turquoise lagoon and sugarcane field, Mauritius abounds in historic sites and cultural diversity. For that reason, the tourist rally invites participants to discover some stunning locations away from the beaten track.
They will have three days to explore the island on foot or by car. A tailored itinerary will be put together for them, passing through picturesque villages and iconic sites, among others. From Pamplemousses through La Nicoliere, Saint Pierre, Montagne Blanche, Bel Air, Grand Bassin, Chamarel and Le Morne, this adventure will allow them to discover the many wonders of the destination. They will also have to solve riddles designed to introduce them to the local culture.

This experience will also give participants the opportunity to mingle with locals in order to better soak up the Mauritian art de vivre. Surprises and emotions will combine to make their stay a fabulous one, not to mention the organisation and support provided by Beachcomber's teams. This revival is shaping up to be more thrilling than ever!