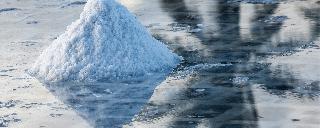 Rally Beachcomber Tours 2017
Successful Revival!
Mauritian heritage is incredibly rich and varied. Through the Beachcomber Tours Rally 2017, The Revival, Beachcomber Resorts & Hotels offered 50 travel agents the possibility of discovering the authentic facet of the island, while spending a pleasant stay in the hotels of the group.
During the gal evening which marked the end of this wonderful adventure, on Monday the 5th of June, the organisers gathered their partners and the participants (the different teams: Green, Yellow, Orange, Red … etc.), at Dinarobin Beachcomber, for the prize-giving ceremony. Over the course of five eventful days, riddles were solved, and the teams took on several challenges, all in a friendly atmosphere. It was eventually the Red team that won the 2017 edition of the Beachcomber Rally.
For François Venin, Chief Sales & Marketing Officer of Beachcomber Resorts & Hotels, this 2017 edition largely exceeded his expectations. "Ever since he joined the group, Guy Zekri (General Manager of Beachcomber Tours France) had only one idea in mind, bringing back the rally. It is an excellent idea. The travel agents always participate in this event with a lot of dynamism and enthusiasm as it is an exceptional way to discover Mauritius," he declared during his speech at the prize-giving ceremony.
Since its creation in 1988, this rally kept innovating by bringing in new ideas and concepts. The activities are still as varied and the iconic sites continue to amaze the participants just as they previously did. This year, the activities included journeying from Trou aux Biches Beachcomber hotel to Mauricia Beachcomber. Some decided to travel on foot while others went by boat. A few even hitchhiked!
"We strongly wanted each team to get the opportunity to meet Mauritians. Adding a human touch to the commercial operation, placing people at the centre is one of the values of Beachcomber. Showing sales representatives that Beachcomber constitutes a real family with tight-knit teams and devoted individuals at the service of clients", emphasises Guy Zekri, General Manager of Beachcomber Tours France. He has expressed his interest in preparing the next edition of the rally. "We shall do it again next year!" he claims. See you in 2018.
Download PDF