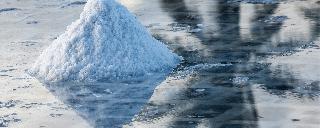 PERTH, 11 JUNE 2017 – The Beachcomber World Club 10s has become an important part of the Road Safety Western Force's strategy of unearthing new talent.
The Perth-based franchise will return to the Anjalay Stadium in Mauritius to defend the title they won in 2016 with a squad made up almost entirely of club players.
And that's because the Western Force want to see what talented club players can do in a competitive environment against some world-class opposition. It's an opportunity to shine and earn a contract with the franchise to play in Super Rugby.
"Our squad for the Beachcomber 10s only has two academy players and one full time contracted player in it," coach Kevin Foote said.
"I asked the clubs in the Perth area to put names forward and we went and had a look at a lot of young players. We've been hit hard by injuries at the Western Force, which has created opportunities for other players.
"The club players have been awesome. We held a trial where we measured their conditioning and skills, and 11 club guys have come through. Some of them will hopefully go on to be future Western Force players.
"We are hoping to find players in this tournament that will form part of our National Rugby Championship (NRC) team, the Perth Spirit, for the coming campaign.
"The 10s is part of strategy to hopefully unearthing some real gems for the future of rugby in Western Australia.
"I've dangled a carrot in front of the players. They have a chance in Mauritius to make a name for themselves.
"I'm looking for skills but I'm also looking to find players with the right attitude, who will get stuck in, in our matches at the Beachcomber 10s. I've made it clear to the guys that they are not going to Mauritius for a party. This is a serious tournament for us and an opportunity for players to give themselves a good future."
The 10s format is something Foote, a former South African Sevens player, believes is better suited to preparing players for 15s.
As a man who played at the highest level in sevens, Foote understands that 15s and sevens have moved too far apart to overlap in a meaningful way. But 10s still has a lot of crossover to 15s and vice versa.
"If you go into a 10s tournament trying to play it like sevens, you'll come unstuck," Foote said.
"Tactically you have to have a good kicking game in 10s, because if you try and play too much rugby in your own half you can get bogged down. But at the same time you have to have the skills to be able to open the game up.
"Just like in 15s, the contact areas are key for us in 10s. Although there are set pieces, they are not as important as the tackle area. Last year we hardly won a lineout but still won the Beachcomber 10s.
"Our focus is entirely on the breakdown in this format, because you get much more value there."
The Beachcomber World Club 10s is fully sanctioned by World Rugby, Rugby Afrique and Rugby Union Mauritius.
https://twitter.com/worldclub10s
http://www.worldclub10s.com/
https://www.facebook.com/worldclub10s
https://www.instagram.com/worldclub10s