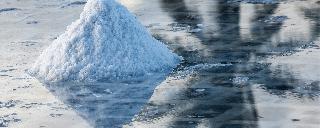 Royal Palm Beachcomber Luxury Royal Suite has received Mauritius' Leading Hotel Suite for the third year in a row at the World Travel Awards Indian Ocean Gala Ceremony 2017 held on Saturday 8th July at Sun Aqua Vilu Reef, Maldives.

Winning the 2017 World Travel Award is a recognition of the commitment to excellence of the most prestigious hotel in the Indian Ocean. Situated on the beachfront, the Royal Suite impresses in terms of space and level of sophistication. This luminous 380m² suite is characterised by big volumes, accentuated by high ceilings with a unique design spanning over three levels accessible by a majestic interior stairway.
Opening onto a spacious living room, the Royal Suite has been decorated with particular attention. Its two bedrooms provide generous space for a sense of comfort in the fullest sense of the word. The stylish lounge, for its part, opens onto a deck leading to a wonderful gazebo, ideal for private parties or for a romantic dinner. Set within a frame of pebbles, the infinity pool overlooks the beach and the ocean.
World Travel Awards are also known as the Oscars of the Travel Industry and are acknowledged across the globe as the ultimate travel accolade. They are voted for by industry professionals worldwide and recognize leaders in tourism and hospitality.