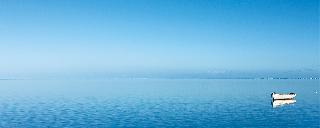 Beachcomber welcome cocktail is renewed each year following a competition between the barmen from all the Group's hotels. Through this competition, Beachcomber seeks to highlight the creativity and the engagement of its teams.
The Beautiful Cocktail is one of the eight exclusive rituals conceptualized by Beachcomber to enhance the welcome experience of the clients and provide them with a foretaste of the exceptional moments which await them during their stay.
This year's competition was won by Stephan Apollon, Barman at Trou aux Biches Beachcomber. His creation, Beautiful Cocktail, a combination of tropical flavors - mint leaves, sugarcane syrup, lime from Rodrigues, ginger and passion fruit – conquered the jury at the final of the annual competition on August 23rd at Dinarobin Beachcomber.
The final gathered eight barmen from each hotel of the group. The jury gave its verdict after two hours of conception and presentation – and was literally amazed by Stephan Apollon's proposed cocktail.
« I am extremely happy and proud that my welcome cocktail will be served in all the Group's hotels, » says Stephan Apollon, adding that it took him a few weeks and no less than eight attempts, to find the right mix.
Stephan Apollo serves as Barman at Trou aux Biches. He joined the hotel when it reopened in 2010. The competition was a premiere for him.
« I was very stressed for the final and my hands were shaking. It is my very first competition. I had to present my creation and explain the choice of my products. I was not expecting to win. But then, I wanted to give it a try ! Of course, it is an honour to have created Beautiful Cocktail. I thank my colleagues at Trou aux Biches Beachcomber for encouraging me. It is first and foremost a team work, » concludes Stephan Apollo.
The Beautiful Cocktail with its exotic scent and flavours, calls for relaxation and conviviality. Its fruitiness and flashy colors celebrate the holidays at Beachcomber and speak volumes of the Art of Welcome which is present in all the Group's hotels.
His Beautiful Cocktail will be served at the reception of all the Group's hotels starting October 1st.