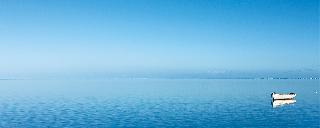 Beachcomber Resorts & Hotels is proud to sponsor the Kite Surf World Cup, once more, contributing to the promotion of our island as a first-choice destination in sports tourism.
From the 6th to the 16th September 2017, the Paradis Beachcomber Golf Resort & Spa will host one of the most awaited kite surfing events of the year. The GKA KITESURF STRAPLESS WORLD CUP will gather a crowd of professional riders and thrill-seeking amateurs from all parts of the world. Among the biggest names of this extreme sport, Kite Surf World Champion Gisela Pulido will attend the 10-day competition, during which she will stay at the Paradis Beachcomber.
Ten times Kite Surf World Champion Freestyle and gold medallist at the 2007 Gravity Games, the Spanish kite board star has an impressive track record. Always fascinated by water sports involving a degree of risk, she developed a passion for kite boarding at a very young age. She won her first World Champion title when she only ten years old, awarding her a Guinness World Record for being the world's youngest female kite surfing champion. Gisela is most probably the youngest athlete in sports history to win an international competition. Now at 23, she is determined to continue her rise as one of the most talented kiters on the international scene.
"I can't wait to be in Mauritius for this competition. I consider myself lucky to stay at the Paradis Beachcomber, which overlooks one of the most amazing lagoons of the planet," says Gisela.
The emblematic Morne Peninsula, where two of Beachcomber's prestigious hotels are located, is considered as one of the most exciting kite surf spots by surfers from all around the world.