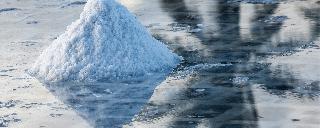 The Canonnier Beachcomber Golf Resort & Spa is located in the north of the island, where daylight fades into dusk and the sea caresses the white shores.
This place steeped in history, renowned for its ancient lighthouse, floral gardens and legendary Spa, is the epitome of "The art of": that of constant attention to detail.
So in our quest to create uplifting and inspiring moods and combine them in a harmonious whole, we commissioned interior designers, Paule de Romeuf and Amélie Montocchio from the Ateliers du Parc agency to bring their artistic flair to the renovation project.
After several months of work, the newly transformed Canonnier Beachcomber is now re-opening.
The result reflects the combination of experience and careful thought that goes into creating beauty, which the Beachcomber Group applies to each of its projects. We carefully select top quality materials for our buildings, decor and furnishings that respect nature and the environment, both indoors and out.
In the grounds, the rooms blend seamlessly into the vegetation, a floral garden that is a melodious combination of colour and shadow with wild petunias and date trees, a true feast for the senses dominated by the fragrance of frangipanis. This luxuriant vegetation that covers 7 hectares of grounds is the inspired work of landscape gardener, Diane Koenig.
The new rooms are draped in soft linen with the natural feel of rattan, wood and raffia that all reflect the particular warmth of the Mauritian character, just like the large canvases by artist Florent Beusse.
The renovation team has taken particular care to make the lighting perfect as it plays an essential role in underlining the desired atmosphere of peace and serenity.

In the heart of the Spa, the famous hundred-year-old banyan tree still stands in a luminous haven of peace and relaxation, now with a low stone wall that recalls the lighthouse in its heyday. Close by, the existing building now accommodates a sauna, hammam and fitness room.
The only golf course in the north of the island is just 700 metres away and offers a very special welcome to hotel guests.
The mosaic tiles in the swimming pool create a lagoon effect where the water shimmers a sparkling blue-green. The new children's area, the kitchens fitted with the latest technologies, the new Human Resources centre especially equipped with the comfort and well-being of the artisans in mind, the lift and a number of rooms for people with reduced mobility are some of the many features that bring the final touches to the work of art that is the Canonnier Beachcomber: namely elegance, plenitude and pure bliss.
???????