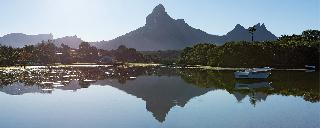 Following the presentation of its new brand platform in 2016, the Beachcomber Group has screened its new brand film for the first time at the 39th edition of the IFTM Top Resa currently being held (26th to 29th September) in Paris. Beachcomber was represented on the MTPA booth and had the opportunity to grow the Group's image, which is built around Beachcomber belief: the beauty of the place inspires the beauty of the heart.

Top Resa is the most important tourism and travel trade fair in France with some 31,000 visitors each year. Beachcomber's delegation, headed by the Chief Sales & Marketing Officer, François Venin and the Group Head of Sales, Nicolas Staub, used this platform to present its brand film for the first time to key players on the French market at the event's opening on September 26.

In order to consolidate the Group's brand image, the new brand film produced by Maison Carrée Productions features the hotels and points out the essence of the Group's singularity. "This brand film perfectly captures the essence of our brand image, 'The Art of Beautiful', as well as our guest promise. The initial feedback from the French market is very promising," says the Chief Sales & Marketing Officer, François Venin. The Group's delegation is having the opportunity to meet and interact with various tour operators and other distribution channels.
The IFTM Top Resa trade fair is once again confirming the interest of French travel professionals in Mauritius as a tourist destination. The island also remains a favourite destination for French holidaymakers with 168,744 visitors during the first eight months of 2017.
Click here to watch video – Brand film: 'Beachcomber The Art Of Beautiful'