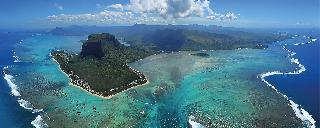 Because we love the travel trade community…
We value the support of all our travel and tourism partners and we know which role they play in our success. In turn, we reward their loyalty with outstanding special offers, which are exclusively reserved for them.

Whether you work for a DMC, an airline company or a cruise line, you are entitled to exceptional discounts strictly reserved for tourism professionals!
To know if you qualify for the discounts, please check our dedicated web page featuring the special travel and tourism industry offers at http://www.beachcomber-hotels.com/travel_partners/
Subject to room availability, these attractive discounts ranging from - 20% to - 45% are applicable in all Beachcomber resorts and are available year round!
Exclusive industry discounts combinable with all Beachcomber special offers!
We want you to experience all our classic Beachcomber offers. This will help you understand their many advantages and find out how each offer matches the needs of different types of guests.
Whether you are travelling solo, with your partner or your spouse and children, the special travel and tourism discounts are applicable to you and your immediate family members including grand-parents/parents/children, provided they travel with you. You can book up to three rooms over the same period!
To give you the best experience possible, the special travel and tourism industry discounts can be combined with any other available Beachcomber Special Offer designed for the general public including the "Early Booking Offer", the "Late Booking Offer", the "Wedding and Honeymoon Offer", the "Family Specials" and the "Long Stay Offer". Whatever you choose, you win!
To benefit from preferential rates, you must prove your eligibility*.
For more information about the conditions and documents to present, please visit our dedicated web page at http://www.beachcomber-hotels.com/travel_partners/