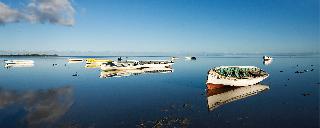 Here we go again! For the third year in a row, Beachcomber Events invites all riders and thrill-seekers to a new sports challenge in open air during the Mauritius Tour Beachcomber (MTB) scheduled from May 17-19, 2018. This event is yet another opportunity to combine this awesome sport to the 5-star offers of the Beachcomber group.
3 days ride, 190kms - the MTB 2018 will cover four stages : 65 kilometres, 40 kilometres, 5 x 4.5 kilometres and 63 kilometres. For the third edition, the trails have been revised so that the riders can discover unique tracks of the island. The first round for instance, will take the riders on unparalleled tracks, from the North to the South of Mauritius. The fourth round will also be loaded with surprises!
Registration for this amazing competition is already open and is a link away for all interested riders: http://www.beachcomber-events.com/mtb. Details on the different tracks will be available shortly.
The last MTB gathered some hundred riders including those who are used to major mountain biking competitions, namely, Quentin Soubadou, Gregory Maillot (ambassador of MTB 2017) and Mathieu Desserprit from Reunion Island. Mauritian Yannick Lincoln won the race in the men's category with a time of 7 hours 22 minutes and 40 seconds. Aurélie Halbwachs-Lincoln finished top of the table in the women's category. She completed the four levels of the race with a time of 8 hours 22 minutes and 36 seconds.