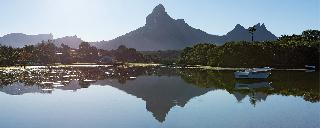 Beachcomber Resorts & Hotels is pleased to announce the appointment of Mark Boullé as General Manager of the Group's tour operator, Beachcomber Tours UK, with effect from Friday 01 December 2017.
Mark Boullé, who has extensive experience in the hospitality industry, has joined Beachcomber Tours UK in 1998. Initially employed to develop the tour operator's Africa programme, he has subsequently been involved in most sides of the business from products through to marketing and sales.
Prior to taking on his new position, Mark served as Marketing Manager of Beachcomber Tours UK. He will be at the helm of a team of artisans based in Guildford in the Surrey area.
"We wish Mark lots of success in his new role and we have no doubt that he will be the right man to lead the Beachcomber Tours UK team. He will have our full support in all future undertakings," says the Group's Chief Sales & Marketing Officer, François Venin.
Speaking about his appointment, Mark says, "Despite the increased online competition, Beachcomber Tours has a unique offering with our own hotels and a hugely loyal support base from the trade, who are the driving force behind our continued success. This is an exciting and challenging time to be stepping up to this new role. I am very thankful for the trust Beachcomber has put into me. I look forward to collaborating with all stakeholders in further developing the business."
The Beachcomber Resorts & Hotels team would like to congratulate Mark on his appointment and wishes him the best in his future endeavours.