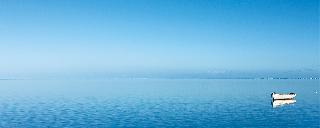 The wait is over! Registration for the 5th edition of the Ultra Trail Raidlight Beachcomber (UTRB) 2018 is open! This annual 5-star trail, known for gathering famous names in the discipline is scheduled on the 28th & 29th of July 2018 and promises to be an enthralling experience for trail enthusiasts.
The 2018 edition will comprise of four fascinating and innovative races. This time the quintessential Trail des 7 Couleurs will include a new 100-km run path. That race will feature a new option for the 2018 edition: participants will be able to run in teams of two, which would be a nice option for trailers who prefer relays. As for the three other races proposed by Beachcomber Events, the 47km, 25km and 10km races, they remain almost the same, seducing runners through their technicalities and breath-taking sceneries.
Sports and nature amateurs can register right away for UTRB on this link: http://www.beachcomber-events.com/utrb.
The UTRB 2017 120-km race was sensation-packed and saw the victory of the Nepalese Sangé Sherpa in 13 hours 57 minutes and 08 seconds. Jean Marie Cadet of Reunion Island won the 47-km race in 3 hours 48 minutes and 54 seconds. Frédéric Duchemann, also of Reunion Island, took the 1st place in the 25-km Nautile trail finishing in 1 hour 47 minutes and 57 secs, whereas Jean Patrice Payet, another trailer from Reunion Island, stole the show in the 10-km race in less than 35 minutes!