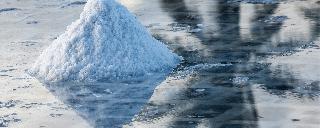 Who has never dreamed of a room overlooking the ocean? Of a private patio leading directly to a freshwater pool the size of a lagoon?
Who has never dreamed of getting out of bed and letting themselves slide gently into silky smooth water? Of cooling off in the midday sun on a deckchair on the edge of a crystal clear stretch of water hugging the winding curve of the shore?
Who has never dreamed of a swim-up bar with the promise of a refreshing cocktail? Of sitting in the water drinking to the happy times shared with friends or that special person, sheltered from the noise and clamour of children, in total peace and quietness?
For the first time in Mauritius, these magical yearnings have become tangible reality. The daydream has come true. And Beachcomber is the proud instigator.
For the Victoria Beachcomber Resort & Spa has initiated this wonderfully new human and architectural adventure, by designing the Victoria for 2: a part of the Resort set aside exclusively for adults, away from the crowd and right in the heart of the natural landscape. Enjoy a unique experience in one of the 40 rooms facing the ocean and the marine park, including 17 Swim-up rooms, right on the water's edge, leading directly into the huge (800 square metres) swimming pool. And the dream continues: the 'Nautil Café' and the gourmet 'Moris Beef' restaurant (named for the vintage car parked outside the entrance), together with the private beach, are all reserved for the special guests of the "Victoria for 2".
Inside the room and outside, the generous amount of space is over present. The bright spacious rooms are enhanced with splashes of emerald green and opal blue, and adorned with natural materials: wood, white linens and cottons, wicker furniture and lamps. A harmonious décor made for sharing and relaxing. One thing is sure: that magical dream is not about to stop!