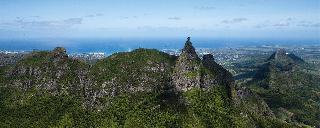 The Top 10 Premier Awards of Beachcomber Tours South Africa were held from November 28 to December 2. This event rewards the best travel agents of the locally-based Tour Operator of Beachcomber Resorts & Hotels. The artisans of Trou aux Biches Beachcomber demonstrated tireless efforts to make the stay of the participants a memorable one. "Celebration" was the main theme of this year's event in honour of the 65th anniversary of Beachcomber Group.
During their stay, the travel professionals discovered the new products of the group including the renovation of Canonnier Beachcomber, Victoria for 2 which was launched on December 1st and Mont Choisy Le Golf. Several themed evenings were also scheduled. "Seaside Soirée" or an evening by the sea, comprised of a seafood buffet dipped in a tropical ambiance. "Beauty and the Banyan Evening" - an ode to light – celebrated the ritual Beautiful Lights. The Mauritian flag was honoured during a Mauritian night – an opportunity for the travel agents to discover the cultural and culinary diversity of the island.
The highlight of Top 10 Awards 2017 was definitely the gala night Desert Oasis which was held on November 30 in presence of several representatives of the management team of Beachcomber Group. Colourful, intense, soft night light, Bedouin tent, shisha, mats and a blissful menu – everything was set for a magical evening. The Top 10 Awards rewarded the top 10 achievers of the tour operator. Kim KRAL and Yolanda SAAYMAN of Travel by Investec won the 'Top Sellers' awards.