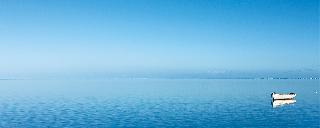 From November 27 to December 3, the hotels of the group welcomed some thirty agents from Italian travel agencies as part of the Eductour of Beachcomber Discovery. The PR & Promotions team joined hands with Beachcomber Resorts & Hotels Italy, Alpitour, Mautourco and the MTPA, to craft a tailor-made stay for these travel professionals. The aim was to allow them to experience the unique Art of Beautiful.
Through the familiarisation trip, the visitors had the opportunity to discover the new offers of Beachcomber hotels, but also enjoy a plethora of activities.
The adventure started at Shandrani Beachcomber. The travel agents were divided into four groups of seven individuals. From cocktail preparations at Dinarobin Beachcomber to a Putt tournament at Paradis Beachcomber, a rally, a visit to Mont Choisy Le Golf and a cooking competition – the travel agents experienced the different areas of hotel operations from A to Z.
Beautiful Lights at Victoria Beachcomber was another highlight of their journey. The travel agents were indeed conquered when artisans and guests of the hotel gathered around the light ritual. The journey ended with a gala dinner at Trou aux Biches Beachcomber and a trophy was awarded to the winning team.
« Through Beachcomber Discovery, we wanted to create a stellar event for the Italian market. Alpitour is a privileged partner of Beachcomber and our collaboration came naturally. With the help of the Beachcomber teams in Mauritius and Mautourco, we worked on a program which focuses on the discovery of the island through fun activities. The ultimate goal is to make Beachcomber Discovery a perennial and long-awaited event by all the travel agents on the Italian market » says Sheila Filippi, general manager of Beachcomber Resorts & Hotels in Italy.