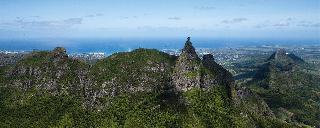 The French athlete, Sarah Hébert will be among the board sport professionals who will be present at the first edition of the Beachcomber Paddle Week. This young 30-year-old French athlete, who has a fascination for the sea, will give daily Yoga Paddle classes. Get your paddles ready!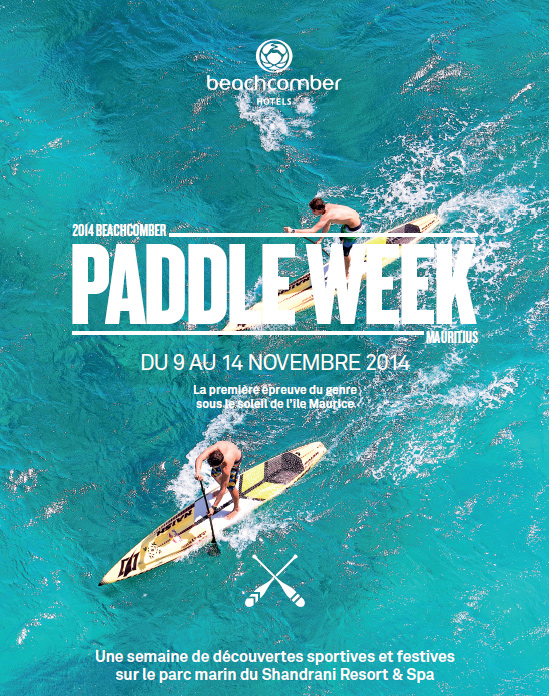 Sarah Hébert will share her aquatic well-being secrets through Stand Up Paddle Fitness/Yoga classes throughout the Beachcomber Paddle Week, the first international inflatable board competition, which will be hosted between 9 and 14 November 2014 by the Shandrani Resort & Spa in Mauritius.
After spending her first 11 years sailing across the Pacific Ocean and the Indian Ocean with her family, she discovered a passion for windsurfing and carved out a successful career at the highest level (4 French champion titles, a European champion title and a world vice-champion title). The young woman, who made the Atlantic crossing on a windsurf board in 2012, now devotes herself to undertaking Stand Up Paddle Board windsurf expeditions to promote environment protection messages.

The Beachcomber Paddle Week will welcome participants of all levels, from novice to expert paddlers. Board sport professionals will be present to give some precious advice on a daily basis to help them find their balance. With such guidance and support, even beginners can have a chance of doing well in this competition.
Stand-up Paddle Boarding is an ancient form of board sport practised by the Polynesian people. It was brought back to centre stage in the 1960s by the beach boys in Waikiki, Hawaii. The use of boards made it easier then to teach surfing and instructors could take pictures of their students during the lessons. In 2000, the famous surfers, Dave Kalama, Archie Kalepa and Laird Hamilton took up Stand-up Paddle Boarding to continue training even in the absence of waves. The sport received increased attention from the media with stars like the actress, Cameron Diaz and the singer, Rihanna making it a beach holiday essential, leading to a paddling 'tsunami' worldwide.
And Mauritius is no exception! Stand-up Paddle Boarding is a most pleasant way to delve into the mangrove mazes, turquoise lagoons, tropical rivers and waterfalls and lush vegetation of the island. Only a paddle's reach away are feeling of escape, freedom and well-being that are perfectly in sync with the average temperature of 28°C experienced in the Indian Ocean.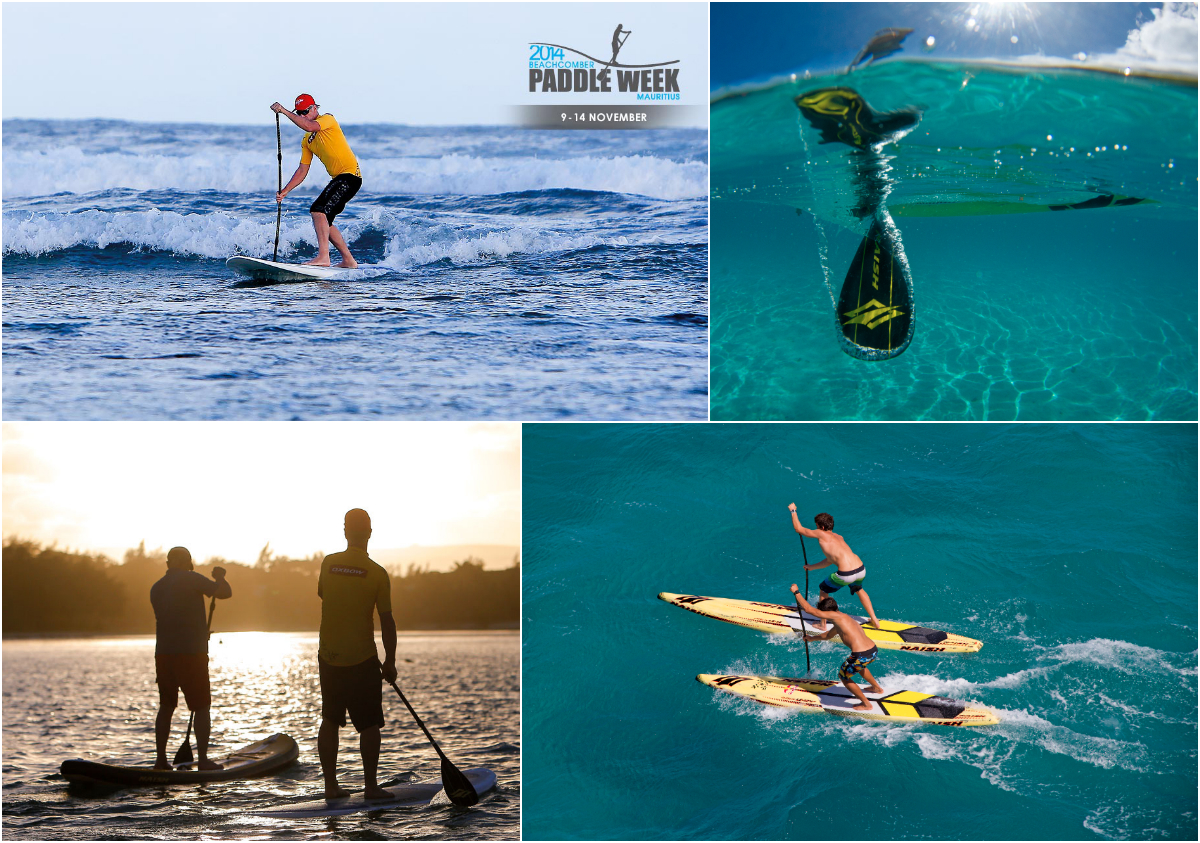 Overlooking a marine park which is unique in the world, the three sandy beaches of the Shandrani Resort & Spa offer a whole new experience of freedom. Located on the south-east coast, the resort is the luxury address for all-inclusive stays in Mauritius. Its five restaurants, Spa by Clarins, 9-hole golf course and Kids Club are the promise of an exotic and relaxing stay.
The first edition of the Beachcomber Paddle Week is all about physical performance and self-challenging in a friendly atmosphere! A comprehensive racing programme has been put together to provide great exercise and fun for all! Participants can test their endurance with the Long Distance Races, their speed with the Spring Races, or enhance team spirit with the Team Races and there's definitely a challenge for everyone! And because Stand-up Paddle Boarding conjures up a sense of exoticism, competitors will also get a chance to try racing under the moonlight with the Full Moon Race, a world premiere.
Riding the global wave of Stand-up Paddle Boarding, Beachcomber Hotels is gearing up for an exciting paddle racing experience!