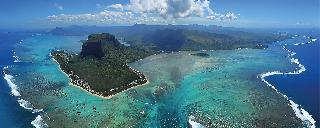 Shandrani Resort & Spa welcomed three bowls world champions and French bowls champion this September: Philippe Quintais, Philippe Suchaud, Dylan Rocher and Gueven Rocher.
The four champions were in Mauritius for the Holiday Bowling Grand Prix 2014 which took place on September 20th on the Mahebourg Waterfront. The champions also participated in a gala match organised by the hotel, bringing together the hotel's employees as well as bowlers from the Mahebourg Everton Bowls Club.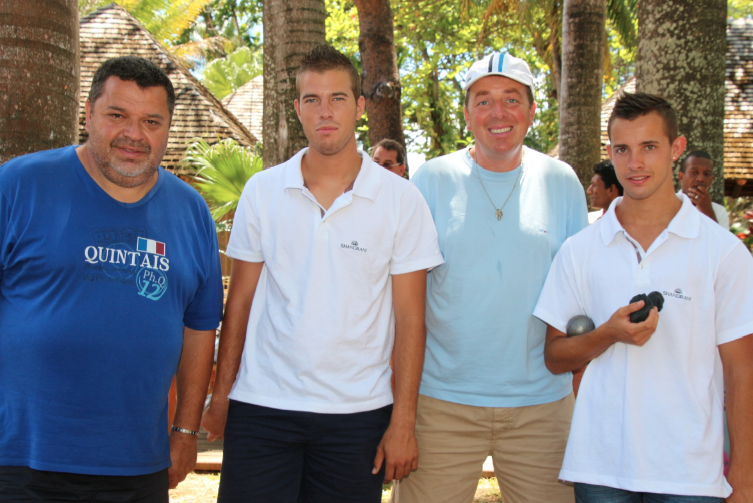 The teams were made up of three and the tournament took place on the Sports Centre field. The Shandrani was represented by Liseby Hollingsworth, Linda Marguerite, Nita Mahadeb, Prem Boudena, Rajesscoomar Gungoo, Oumesh Beejaran, Ravi Gopaul, Ravi Goorah, and Hariss Jhumun. The team was proud to play alongside the world champions.
Dylan Rocher, Hariss Jhumun and Prem Boudena won the title. Second and third place were awarded to the teams of Gueven Rocher, Linda Marguerite, and Vicky Mahadoo (Mahebourg Everton Bowls Club) and Philippe Quintais, Liseby Hollingsworth and Marc Lagaillarde (Mahebourg Everton Bowls Club) respectively. Congratulations to the winners and well done to all the participants!