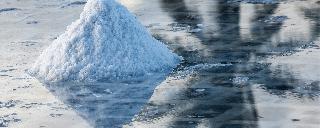 The Shandrani Rangers wanted to offer the opportunity to a group of young local artists to exhibit their work on marine conservation and Wednesday 24th September saw the launching of a 5-day exhibition.
The Shandrani Rangers organised the show with Standard 6 pupils from the Mon Trésor Mon Désert Primary School and it was inaugurated by the Minister of Education, Dr. Vasant Bunwaree.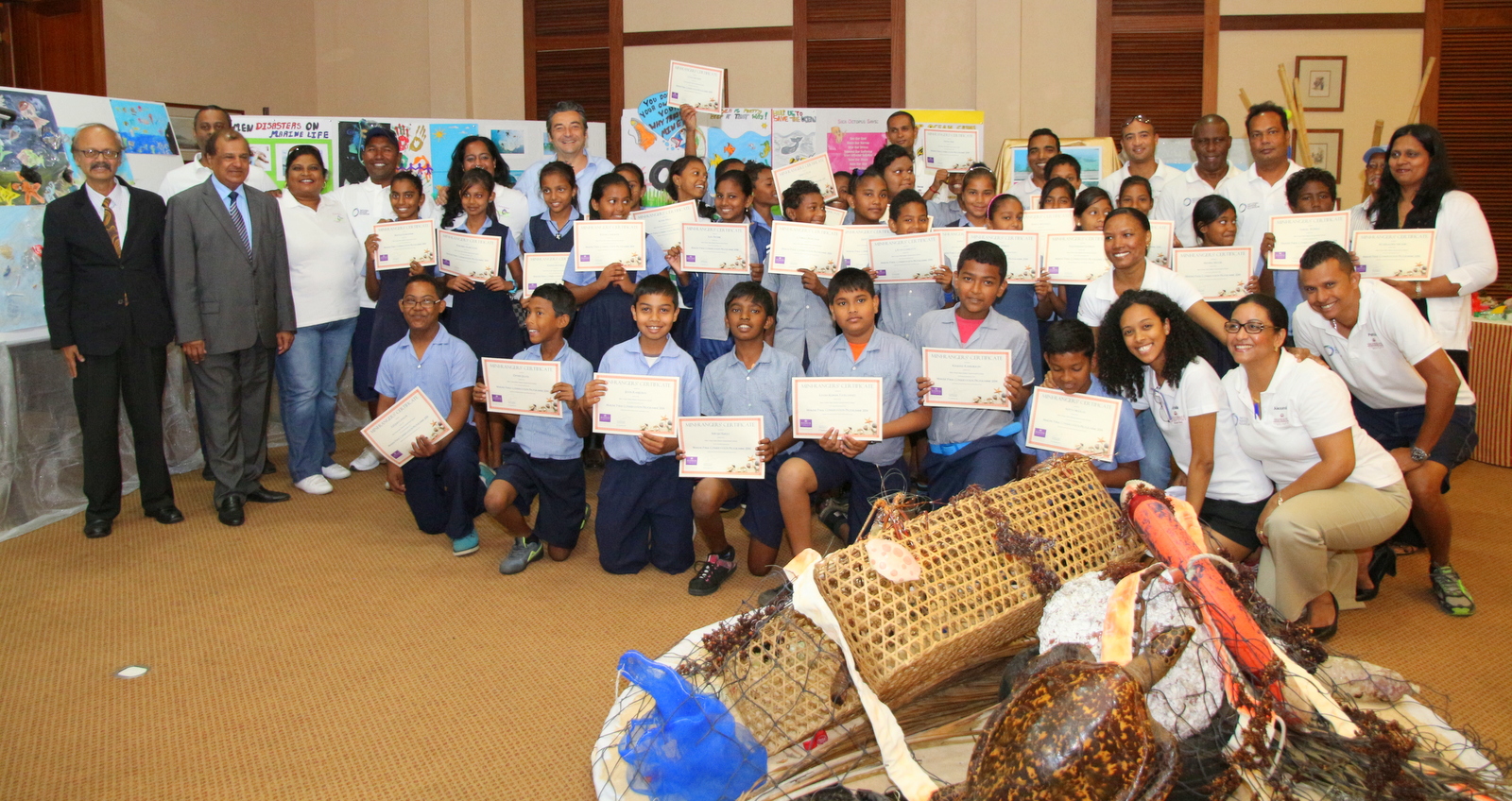 This artistic and ecological initiative is the final touch of a paint workshop hosted by the Rangers for the schoolchildren. The Shandrani's conference room was turned into a gallery for the purpose of the exhibition. Drawings, paintings and sculptures made with recycled material highlighted the children's talent and creativity. Their artwork represented what they had learnt about the importance of marine conservation.
For the Shandrani Rangers this project was an extension to their campaign in creating and increasing awareness around the conservation of the marine ecosystem.
The Minister of Education praised the project and congratulated the team: "It's a great initiative that coincides perfectly with the government's sustainability programme. The children have made an excellent effort and shown the extent of their creativity. By raising awareness among our children we will be able to reach their parents. Well done to the Rangers for their hard work."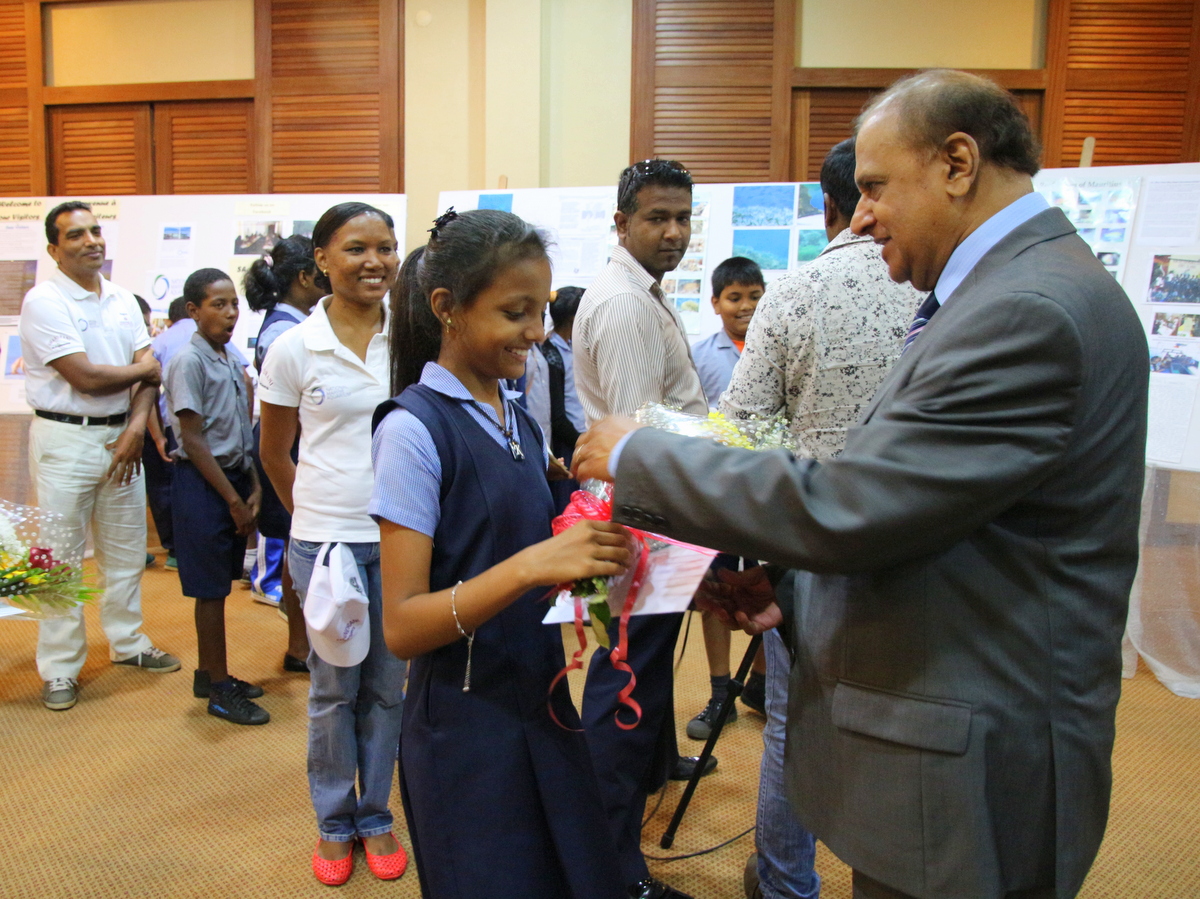 The opening day offered the Mini Rangers the opportunity to participate in a series of activities including snorkelling in the Blue Bay Marine Park where they discovered the beautiful marine flora and fauna. The Mini Rangers were then presented with a certificate signed by the hotel's Director, Fabrice Pinault.