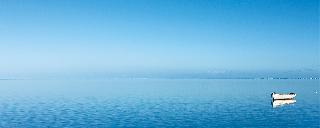 From 01 to 08 October 2016, Beachcomber hotels have hosted 26 partner travel agents of Beachcomber Tours UK as part of the Beachcomber Experience. This FAM trip highlighted The Art of Beautiful and these travel professionals from England have been invited to try the new rituals developed to accompany the rebranding of the Group as if they themselves were Beachcomber Artisans.
These travel agents have enjoyed some unforgettable moments from the Beautiful Cocktail to the Beautiful Table, which provided them with the opportunity to sample some signature Mauritian dishes carefully prepared by our Executive Chefs, and through the Beautiful Story with a storyteller giving a passionate account of the history of Mauritius, or the discovery of the Beautiful Lights, which enchanted them with the illumination of Paradis Beachcomber. Another highlight of their stay was the Beautiful Wedding celebrated at Shandrani Beachcomber.
"Most of them were on their first visit to Mauritius and this voyage of initiation has allowed them to get to the heart of operations and step into the shoes of Beachcomber Artisans," says Sarah Archer , Beachcomber Tours UK's Sales Manager . "They have also engaged in an array of experiences such as face painting sessions at the Beachcomber Kids Club, a housekeeping workshop as well as making the floral arrangements, the cake and canapés for the Beautiful Wedding."
Having been struck by the beauty of our collection of hotels and the good-heartedness of Beachcomber Artisans, these travel agents are now better able to promote The Art of Beautiful.