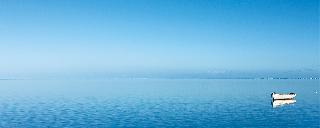 The source of all things brings us back to the pleasures of the senses; pleasures for the eyes, taste, buds and nose, and pleasures of total human warmth and conviviality.
Generous food, flavours and hospitality. At Al Ain Restaurant, the 'Source', Meryam Diane is probably a little bit of all that. That is how things are in a Moroccan family, where one is welcomed by a mother, a sister or a friend.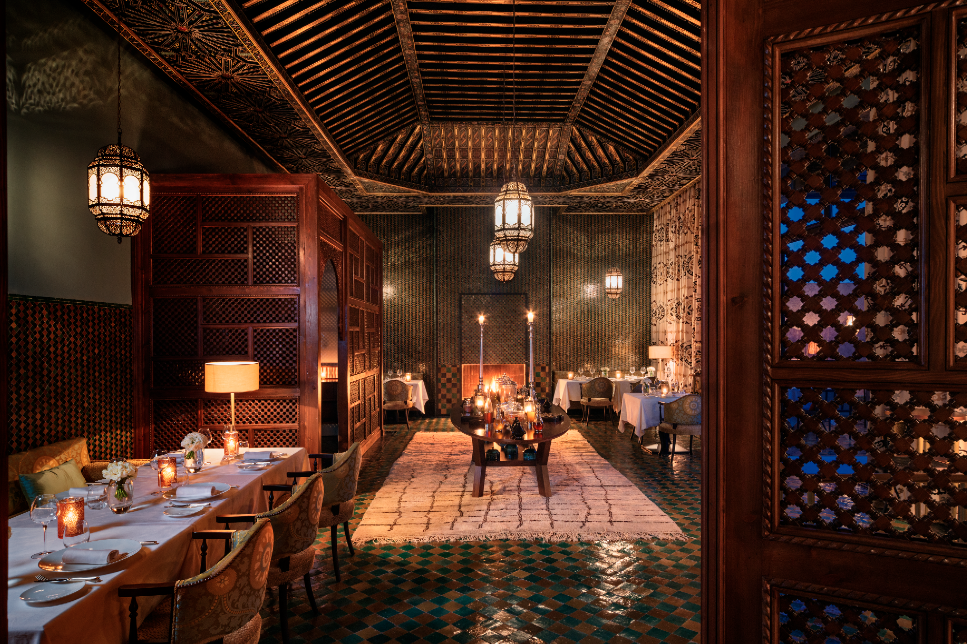 Beyond the concepts, her menu encapsulates a subtle and refined combination of spices and condiments, which are a mainstay in Moroccan cuisine.
A culinary journey through dishes and condiments. The strong, generous taste of onion confit, which pairs perfectly with the tender, sweet flesh of a nut-stuffed sea bass will delight your palate. The combination of orange peel with lemon chicken is so tempting that it will lead you to questioning the four-flavour theory. In addition to this intermingling of flavours which will turn your references upside down, pay attention to the festival of colours and textures which is presented in a way that no one could resist.
There is something for lovers of great traditions as well: couscous made from corn meal, wheat or barley semolina, Lamb tagine, Pastilla or even the traditional mechoui and tanjia are keepers of the secrets of Moroccan cuisine, which are passed on from mother to daughter.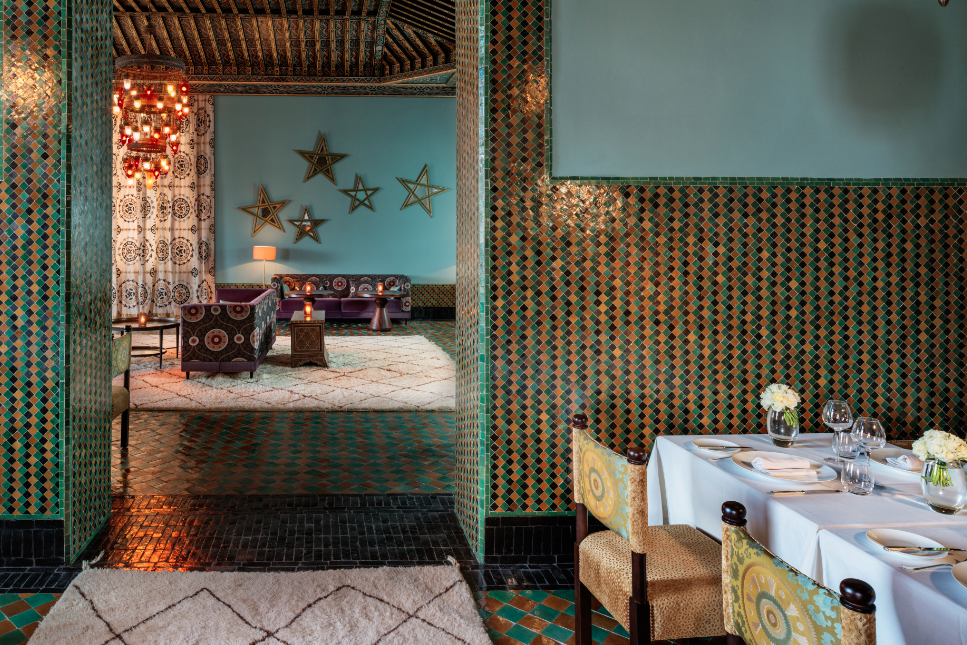 The restaurant is run by an all-woman team, as a tribute to Moroccan family traditions. The kitchen is a place reserved for women only, where friendly exchanges take place.
Originally from Casablanca, Meryam Diane has showed off her skills in a number of prestigious hotels in Morocco and Qatar. She joined La Mamounia Hotel as sous-chef in the Moroccan restaurant before taking over the Moroccan restaurant of the newest luxury hotel in Marrakech, the Royal Palm.
The setting itself is permeated by Moroccan savoir-faire with a perfect blend of traditional techniques and the Kingdom's more contemporary approach to decoration. The place reveals its charms through variations of rich and vibrant shades; a glamourous enclave that fits in with the Rococo style, and an ever-present view of the stunning Atlas Mountains.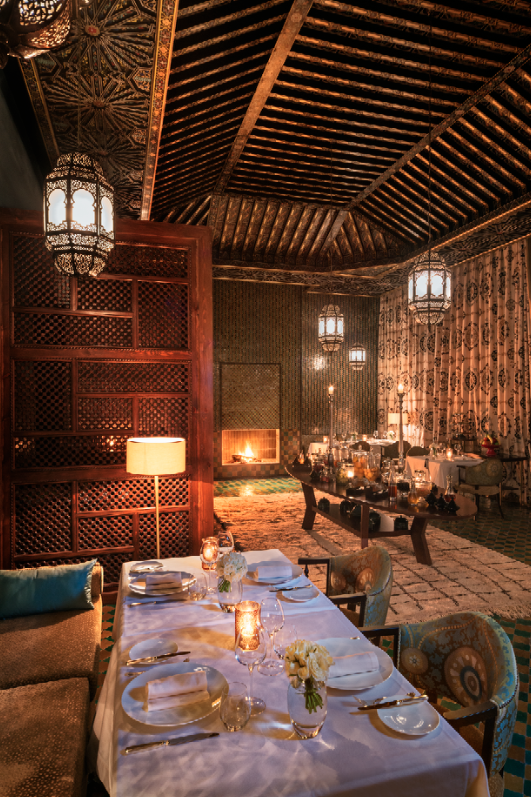 The zellij tiles with moiré-patterned surfaces are dressed in refreshing colours resonating with the celadon walls. The ceiling appears as a work of art with a touch of Moroccan craftsmanship that enhances its perfection through soft-hued carvings. The wood used to hold it all together is the promise of a sensory escape, like a painting of Berber muses.
The Mashrabiya panels create a beautiful interplay of lights and bring an atmosphere of privacy to the place by separating the different areas of the restaurant. Give yourselves wholly to the pleasures of contemplation before letting your taste buds savour the chef's delights.
Bon appétit