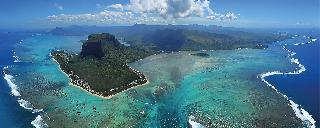 Beachcomber Resorts & Hotels' brand film, produced by Maison Carrée Productions, has won the Gold Cristal at the Cristal Festival in Courchevel, France.
The festival's most coveted distinction, the Gold Cristal, was awarded on 15th December 2017 in the 'Luxury' category to the brand film celebrating the beauty of the experiences which are the very essence of the Beachcomber Resorts & Hotels brand.
With more than 2 820 campaigns from over 44 countries listed in 21 categories, the Cristal Festival places creativity and innovation at the heart of the awards programme. This was the 17th edition of this recognised international event in the competitive world of advertising.
"This is a valuable mark of recognition for a high-quality production, which has been awarded by an international jury at an internationally recognized festival," said Olivier Carreras, founder and director of Maison Carrée Productions. This French creative and audiovisual production offers tailor-made advertising, digital, corporate and documentary brand content.
This prestigious distinction rewarding quality workmanship positions Beachcomber Resorts & Hotels' brand film as a top-tier production.