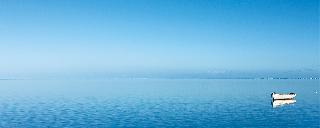 When it was launched in 2016, the Mauritius Tour Beachcomber had one simple aim: to give mountain bikers an opportunity to quench their thirst for adventure in a beautiful natural setting. Since then, this key event in the local sporting calendar has been on a roll. Over the years, the MTB has played host to an array of high profile mountain bikers including Reunion Island's Quentin Soubadou, Gregory Maillot (the MTB ambassador in Reunion Island in 2017 and 2018), Yannick Lincoln and Aurélie Halbwachs Lincoln (respectively the MTB 2017 men's and women's champions). The patron of the Mauritius Tour Beachcomber's 2018 edition – due to be held from May 17th to 19th – has just been revealed as South African mountain biker James Reid.
A 25-year-old cross-country enthusiast, James Reid holds an impressive number of records despite his young age. He is a member of Team Spur and competes in the Elite category in South Africa. He is the South African MTB National Champion in 2016. In the same year, he finished 41st at the World Cup hosted by the International Cycling Union in Lenzerheide, Switzerland (UCI MTB World CUP - XCO - DHI). He also took the 42nd place at the Olympic Games in Rio in August 2016. Previously, he participated in the #GOGREEN campaign to improve waste management during endurance events in South Africa. "Although he has retired from competition for an indefinite period, James Reid has agreed to support the 2018 Mauritius Tour Beachcomber. We are grateful and honored by his presence in this event" said Arianne Devienne Bellepeau, Leisure & Events Manager of Beachcomber Resorts & Hotels.

As a reminder, this year's edition of the Mauritius Tour Beachcomber will consist of four stages: 65 km, 40 km, 5 x 4.5 km, and 63 km. Registration for this exceptional event is already open. Mountain biking enthusiasts can sign up via the following link: http://www.beachcomber-events.com/mtb.