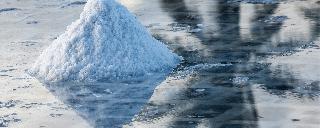 Between the 26th and the 28th of January, Beachcomber Resorts & Hotels played host to some twenty travel professionals representing the German market's most important tour operators. This Eductour is held annually in the aim of introducing the new services and products that Beachcomber has to offer.

This year's event, which was organised by Beachcomber Resorts & Hotels German office, included a number of hotel visits. The guests were invited to discover the Royal Palm Beachcomber; the Canonnier Beachcomber, which reopened last September; and the Trou aux Biches Beachcomber, among others. Their itinerary also included a stop at the Victoria For 2, a cosy new venue dedicated to couples staying at the Victoria Beachcomber. The invitees' also sampled the menu at the hotel's steak house the Morris Beef.

In addition to discovering the new services and facilities on offer within the hotels, the "Beachcomber Week-end TO" included a wide variety of other activities, such as a putting "tournament" at Trou aux Biches Beachcomber, a tour of the golf course at Mont Choisy Le Golf, and a sunset cruise aboard a catamaran.
Ocean lovers were also offered an exclusive opportunity to discover the treasures of the deep thanks to the Beautiful Discovery, a literal immersion into the heart of a lagoon teeming with tropical fish and other marine species.
To conclude the weekend in style, a gala dinner was held at the Cannonier Beachcomber to the delight of the participants.