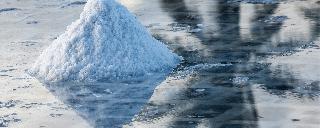 The Royal Palm Marrakech was the scene for an exceptional and unforgettable gala evening on Monday 10 November 2014 for the opening of the 6th edition of the Pure Life Experiences exhibition, which has attracted more than 1,200 of the world's best tour operators, travel agencies, hoteliers and journalists to the 'Red City'.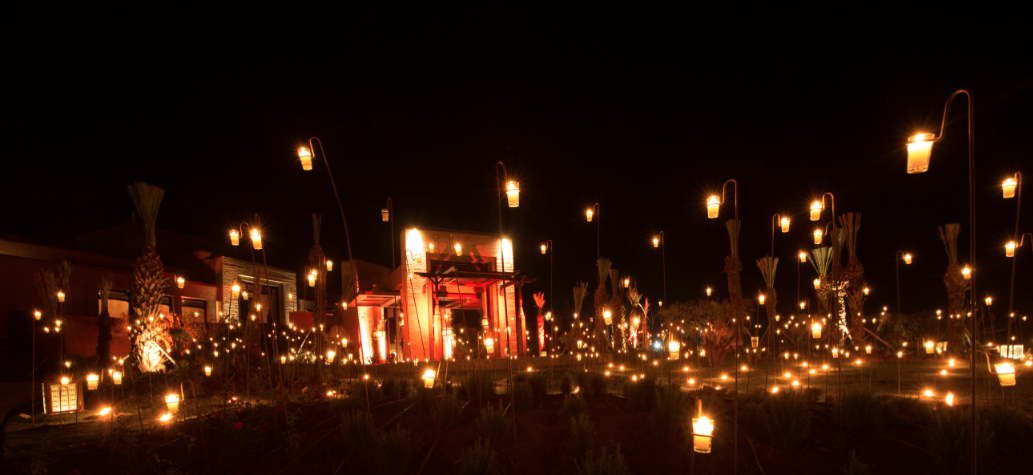 Key facts and figures about the opening evening:
1,200 guests
6,000 candles lit for the occasion
10,000 canapés served
7,000 desserts
4 minutes of spectacular fireworks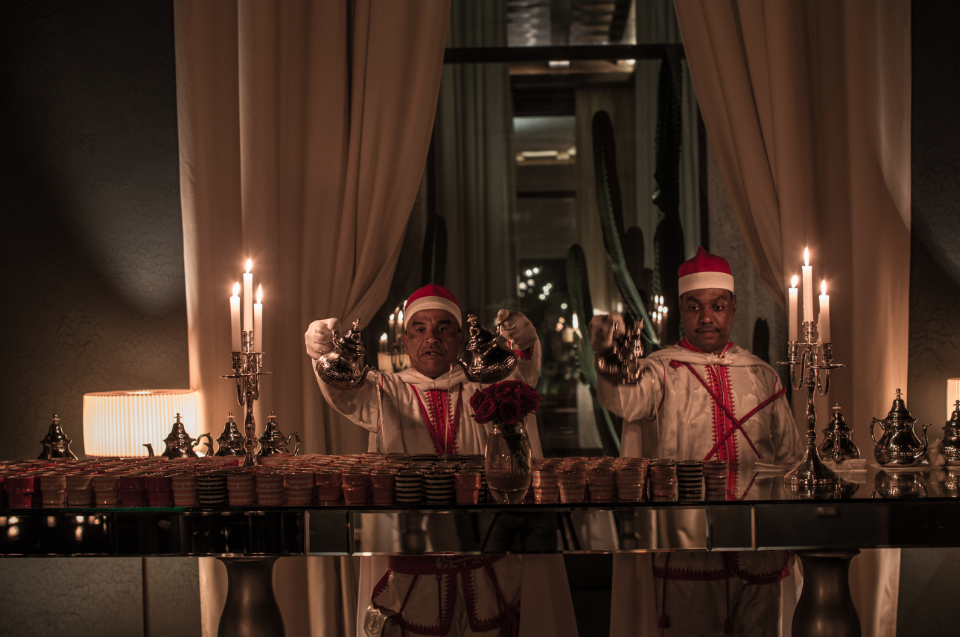 Guests attending the Pure Life Experiences exhibition were greeted on arrival at the Royal Palm Marrakech by the famous Ahwach troupe, from Southern Morocco and were served a welcome signature cocktail, 'Esprit Chai bil n'anâ', Moroccan tea with gin. A thematic circuit had also been carefully thought out to allow them to discover the place:
A traditional Berber camp edged with braziers was set up with Moroccan specialities such as tajine, pastilla and briouate, and Gnawa music playing in the background. The percussionists even managed to make the dromedaries dance.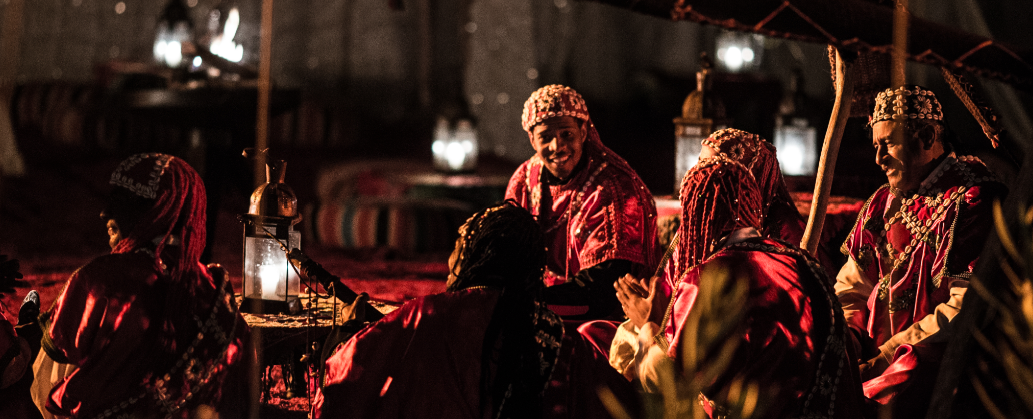 Asia took centrestage at L'Olivier Restaurant, with tandoori specialties and a DJ atmosphere. At Le Caravane Restaurant, guests were treated to the finest of French produce, including cheese, deli, rotisserie, wine and bread, while enjoying the rhythms of a jazz band.
A lounge area with champagne and macaroons had also been set up in two Presidential Suites with live music performed by a guitar soloist to make the moment a magical one.
The Kids Club of the hotel was dressed with a fluffy décor with real sheep for the occasion. Guests were able to relive their childhood memories, indulging in sweets, fruit jellies and cotton candy, among others.
Illuminated by large lighting balloons, the Spa featured a wonderful buffet with fruit and vegetable 'verrines'. Guests had the opportunity to discover this exceptional place and also enjoyed some herbal tea cocktails.
To crown the evening, a superb, 4-minute fireworks display was staged for the first time at a hotel in Marrakech.
This unique event opened the door of the Royal Palm Marrakech to the 'crème de la crème' among tailor-made travel specialists, allowing them to discover the new place to be in of Marrakech.