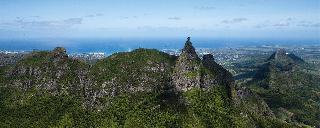 After 2012, the Trou aux Biches Resort & Spa has once again received the "Gold Circle Award" by Agoda.com, Asia's leading hotel booking site.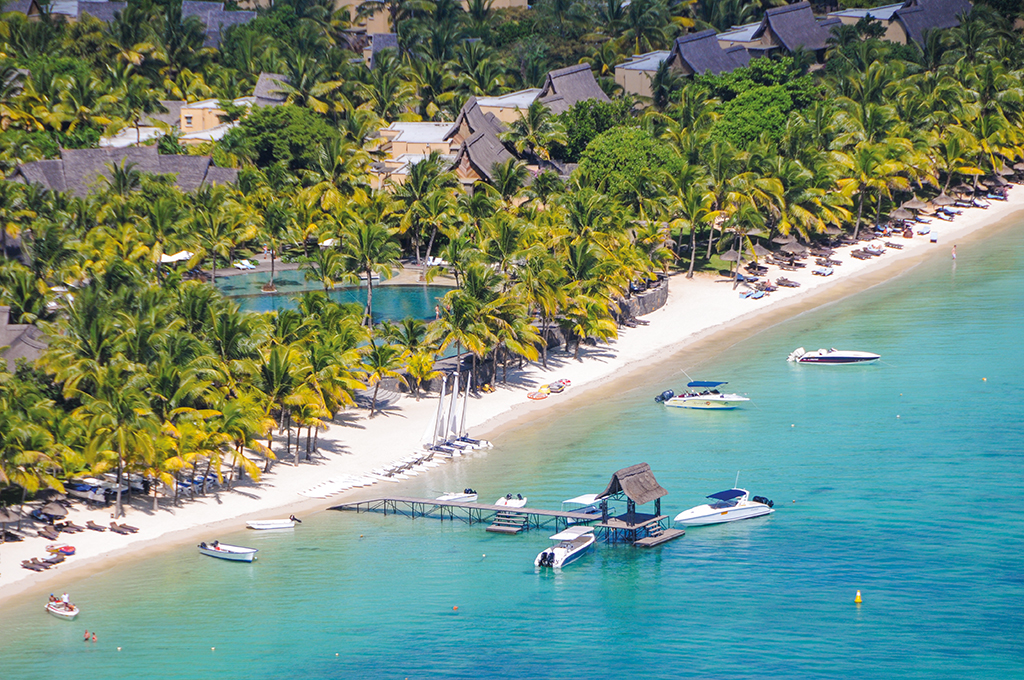 Pierre Honné, the Regional Manager Hotels – Africa & Indian Ocean of this traveller review site and online booking platform, was present at a dinner held on Friday 05 December 2014 at the Trou aux Biches Resort & Spa for the handing over of the award. The Gold Circle Award recognises partner hotels around the world that embody the best qualities of the online hospitality industry.
The Gold Circle Award is an excellent indicator of industry excellence. Winners are chosen for their rigorous, dynamic and exemplary management, among others. Since six years, it is awarded to prestigious properties on the basis of predefined criteria, including the positive feedback of guests who have booked through the site. It also gives them the assurance of finding impeccable service and top-of-the-range services while enjoying excellent value for money.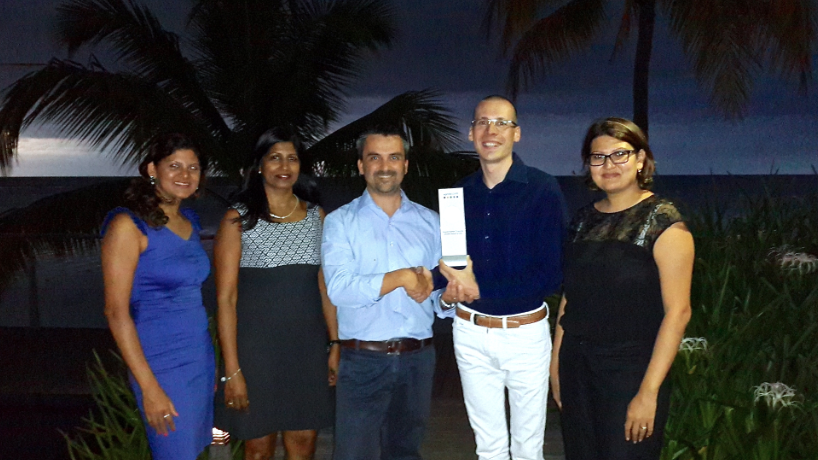 Founded in 2005, Agoda (member of the Priceline group) lists hundreds of thousands of hotels worldwide and is available in 38 languages. In addition to its vast choice of properties and room categories, the site has a database of millions of guest reviews. The collaboration with Beachcomber Hotels dates back to October 2011 when the Mauritian hotel group signed a formal agreement with the online agency to promote its hotels on their website.
Set along a strip of white sandy beach and a turquoise lagoon with crystal-clear waters on the north-west coast, with a 35-hectare tropical garden, the Trou aux Biches Resort & Spa is a legendary 5-star hotel in Mauritius. With an emphasis on environmental preservation, it is the first eco-friendly resort on the island, while providing the latest in luxury focusing on privacy, space and diversity.
This new award completes Beachcomber's impressive record, the group having been previously honoured by popular online travel and opinion websites like TripAdvisor, HolidayCheck and Easyvoyages.