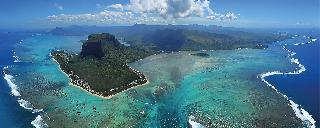 Beachcomber Resorts & Hotels is pleased to announce the launch of the documentary film "La main dans la main" (Hand in Hand) to mark the 50th anniversary of the Independence of Mauritius. The 75-minutes production recounts the closely linked history of the tourism industry in Mauritius and the pioneer in this sector, the Beachcomber Group. The documentary will be officially launched on Friday 23 March 2018 at Cine Star Bagatelle by the Prime Minister, Honourable Pravind Kumar Jugnauth. The film was made by Beachcomber following the government's call to the private sector to take initiatives to celebrate the golden jubilee of the country's independence.
The film interweaves interviews, portraits, exceptional archive footage and various testimonials. Going off the well-trodden paths, it explores the evolution of both an industry that has found a place on the world tourism map and the Group that triggered its development.
The documentary film was made under the direction of the CEO of Beachcomber Resorts & Hotels, Gilbert Espitalier-Noël. "La main dans la main" was jointly directed by the French film-maker and screenwriter, Isabelle Gendre and the Beachcomber Group's Head of Corporate Communication, Malenn Oodiah, with technical and logistical support from the Mauritian film director, David Constantin.