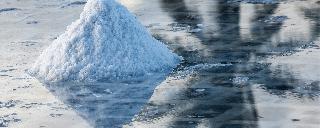 Reopening mid-November 2018, the vibrant, high-end villas at Paradis Beachcomber Golf Resort & Spa on Le Morne Peninsula will provide guests with a true home-away-from-home experience.
With a beautiful lagoon just a few steps away, the 12 Paradis Villas, fresh and inviting, will treat its guests with an absolute sense of belonging.
The new colours and textures embody the spirit of stress-free tropical island-style living. The villas are dressed in fresh shades of beige and white, with accents that hint of the surrounding natural vegetation and the sea, emphasizing the synergy between indoor and outdoor spaces.
The nature theme is incorporated throughout the interior, from the entrance and bathroom screens to the cushioning and furniture to add an air of calm, comfort, and a relaxed vibe.
Upon completion, the refurbished villas will each provide the perfect setting for a family of up to 6 persons to enjoy a fun, light and happy vacation.