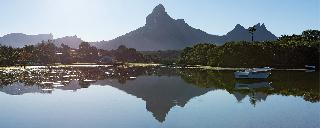 CAPE TOWN – A firm favourite among South African travellers, Beachcomber Tours has won the coveted 2014 Air Mauritius Top Revenue Award, confirming yet again its position as the leaders in bringing Mauritian holidays to the South African market.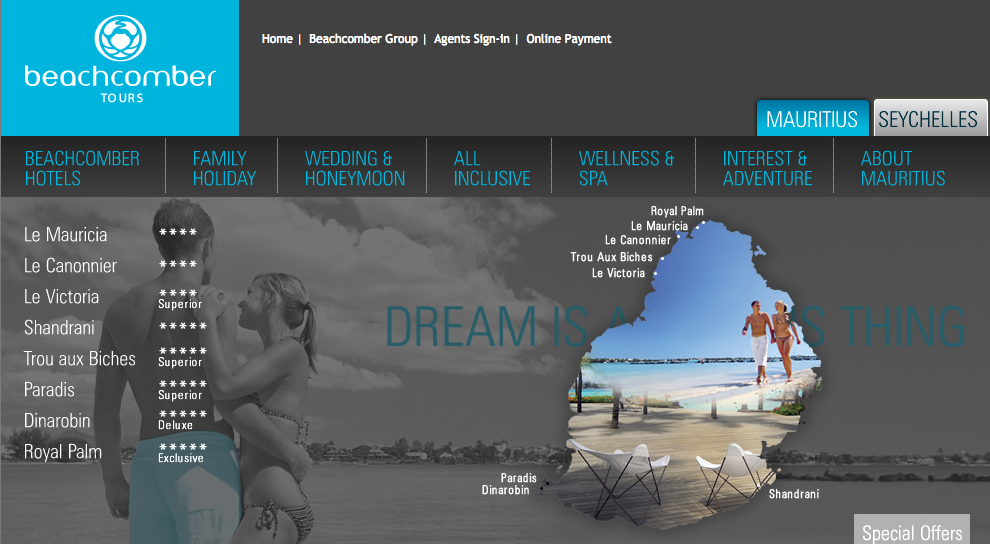 The award was bestowed at a glittering gala evening at Munro Boutique Hotel, Houghton Estate in Johannesburg on December 11 with the who's who of South Africa's travel industry in attendance.
Achieving this sought-after distinction is the result of the dedicated efforts and commitment of all Beachcomber Tours' staff and the outstanding marketing, sales and service that has fostered superlatively strong partnerships with the trade, says Beachcomber Tours MD Terry Munro.
"We are very proud of each and every member of our committed Beachcomber SA team. Their consistently amazing achievements have led to Beachcomber once again receiving this exceptional acknowledgement. It is this consistency in levels of excellence that has led to Beachcomber Tours SA having been selected as a preferred partner for all consortiums," says Munro.
The evening saw Beachcomber Tours win the Top Marketing Performance award, in addition to being announced as the biggest producers in the groups and incentives market. The piece de resistance was Munro's win of the Top CEO Award yet again.
"We would like to thank Air Mauritius for their unwavering support of the trade, and particularly Beachcomber Tours SA, in our efforts to promote and sell Mauritius as a value-for-money tourism destination for South Africans as we face yet another challenging year with the weak rand," says Munro.
"Despite these looming challenges, Beachcomber will remain competitive in 2015. We are committed to continuing to offer our excellent and reliable service, and furthermore to remain the leaders in tour operating in South Africa."
"When one examines the sales figures and listens to the success stories shared by customers, it becomes clear that together, as a collective force ~ truly amazing feats have been realised. Visions were created, goals were structured and aspirations, first seeded as small dreams, more often than not ~ became tangible realities. Our success is a testimony to each and every individual at Beachcomber!" says Carla da Silva, outgoing Air Mauritius Regional Manager, Southern Africa and Latin America.
About Beachcomber Tours
Beachcomber Tours is rated consistently among travel agents and airlines as a leading tour operator to the Indian Ocean. Our products and services to the retail trade and travellers have earned us a reputation for efficiency and reliability.
Why Beachcomber:
60-plus years' experience in perfecting island holidays
Leaders and pioneers of the Mauritian tourism industry
Focused on social responsibility and environmental protection
Award-winning service and products
Best locations - prime beachfront properties
A wide choice of hotels with over 2 000 rooms
Top-of-mind brand in SA with majority of tourism arrivals
For more information about Beachcomber Tours, please visit http://www.beachcomber.co.za/ or contact Joanne Visagie at joanne@beachcomber.co.za or 021 850 5300.