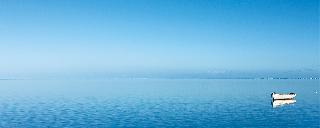 Beachcomber Resorts & Hotels was presented with the award for the Best Hotel Chain at the 2016 Swiss Travel Awards during the closing ceremony of the third edition of the Swiss Travel Day on Thursday 27 October at the Kongresshaus, Zurich.
Beachcomber topped a shortlist of 10 hotels with at least 5% of the votes in a poll conducted among the readers of the Swiss travel trade magazine, Travel Inside. The final ranking was based on a survey among travel agencies in German-speaking Switzerland.
All the trades of the travel industry in Switzerland were represented in Zurich at the Swiss Travel Day, which was attended by 1,543 participants. The day's programme included the Travel Trade Workshop for German-speaking Switzerland, a whole series of Spotlights on various destinations, seminars and the Swiss Travel Summit, which was capped by the Swiss Travel Awards.
This award is another testimony of the appreciation from guests and industry professionals for the quality of the 11 hotels of the Beachcomber Collection in Mauritius, the Seychelles, Morocco and France, as well for their artisans of hospitality.