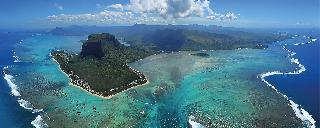 Aquagym is the perfect water fitness activity for all and sessions are carried out in an enjoyable atmosphere in the sun-drenched pools of most Beachcomber hotels. An excellent way to combine moments of relaxation in the water with the benefits of a sports activity.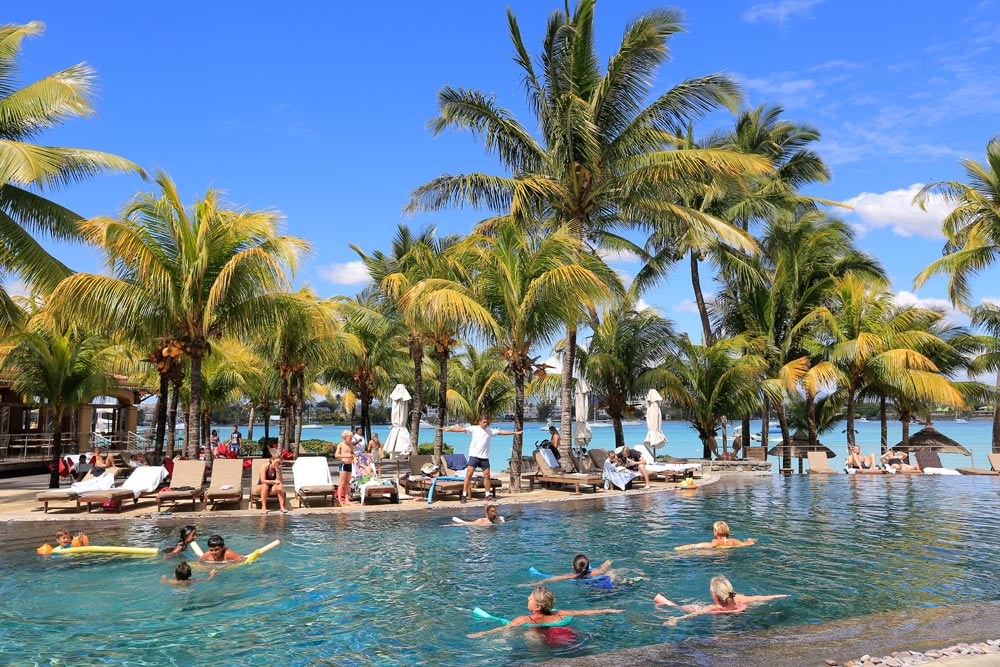 Under the guidance of trained coaches, guests in our hotels can enjoy Aquagym sessions at will and gently work on toning the different parts of their body in a relaxed atmosphere. This water activity is offered daily in most Beachcomber hotels and is an excellent way to combine the virtues of exercising with water pleasures.
Aquagym is a comprehensive workout with multiple benefits, including invigorating muscles and refining the figure. The variety of movements allow for total body workout, toning the muscles of the abdomen, chest, buttocks and shoulders, among others. Half an hour of Aquagym also burns approximately 600 calories, which is equivalent to one and a half hours of gym workouts.
In addition to strengthening muscles, Aquagym is excellent very good for the health as it improves the heart rate, breathing tonus and blood flow, while avoiding the risk of muscular injury. It is also good for the spirit. Like any other sport, it helps the brain release endorphins which, combined with the soothing effect of water, allow you to feel naturally good after a few minutes of exercise.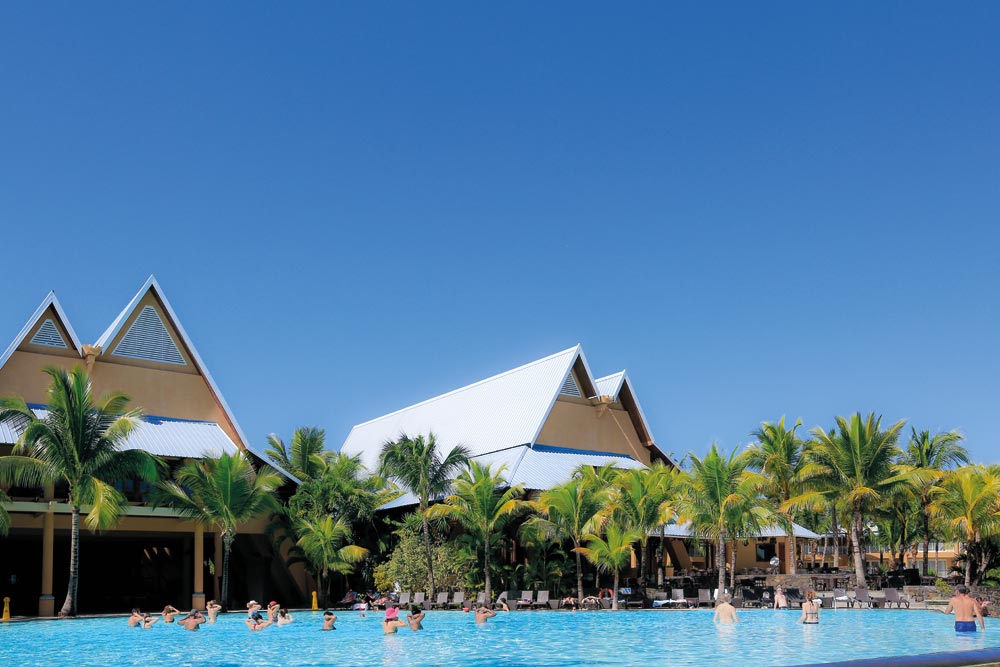 ​
This low-impact and safe activity is open to all from 7 to 77 years – and even to pregnant women! You also don't need to know how to swim as a number of the exercises are performed near the edge of the pool, where everybody can reach the bottom. You can start anytime given that no special equipment is required; you only need a comfortable swimsuit and a pair of slippers to avoid slipping during exercises.
A gentle and easy workout,and that is the ideal way to recover from the indulgences of the festive period good for the body, heart and spirit!