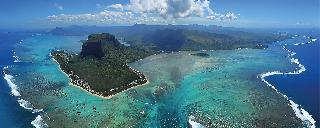 Beachcomber Resorts & Hotels will feature for the first time amongst the prestigious sponsors of the iconic Bol d'Or Mirabaud, the biggest inland lake regatta in the world. The BOM will take place on the Lake Leman, from the 8th to 10th of June 2018. This partnership has been established last January and is even more symbolic as this year the regatta will reward the first women team; a memorable 7 night's stay at the Royal Palm Beachcomber Luxury in Mauritius!
© NicolasJutzi.ch
© NicolasJutzi.ch
The Bol d'Or Mirabaud celebrates its 80th edition this year. Organised by the Geneva Nautic Society, the 146 years old and largest Swiss nautical organisation, this event, which is undoubtedly the most anticipated one on the European calendar, creates an opportunity for the thousands of professional and amateur sailors to gather and share their passion. This regatta also allows the participation of boats of international standard and big names of the discipline. As a matter of fact, 40% of the floats participating at the BOM each year represent an international team.
©Yves Ryncki
© NicolasJutzi.ch
With more than 7000 Swiss clients residing in their 8 hotels in Mauritius each year, Beachcomber Resorts & Hotels fully intends to position itself as the reference hotel group for the Swiss choosing Mauritius as a destination. The partnership with the Bol d'Or Mirabaud is thus the perfect platform for them to increase their visibility on this market.
©Yves Ryncki