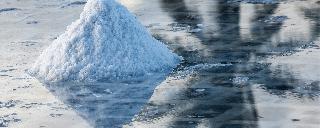 Beachcomber Resorts & Hotels is launching a new booking platform aimed specifically at its Mauritian clientele, in partnership with BlueConnect, a customer relations specialist. Through this new service, the hotel group aims to offer personalised assistance to local clients (Mauritian citizens and residents) and to quickly and effectively respond to their enquiries.
The new booking centre offers a wide range of services, from responding to requests for information to taking bookings for Beachcomber Group hotels. The booking centre can be reached by email at mru.resa@beachcomber.com or by phone on 402 9000 from 8am to 8pm Monday to Friday, and from 8am to 4pm on Saturdays and local public holidays. The service is not available on Sundays or on international public holidays.
"In partnering with BlueConnect, our aim was to offer dedicated support to our Mauritian clientele," explains Nicolas Staub, Beachcomber Resorts & Hotels' Group Head of Sales. "We have established this service in response to growing demand from the local market. Given its longstanding expertise in the tourism sector, BlueConnect was an obvious choice of partner," he adds.
Established in 2010 as a commercial partnership between Mauritian firm Rogers Aviation and French group BlueLink (a subsidiary of Air France, founded in 1992, and which now has more than 2,000 employees worldwide), BlueConnect is a customer service centre based in Mauritius and specialising in remote customer relations. BlueConnect now employs more than 330 bilingual employees and serves clients from the travel, tourism and hospitality sectors in particular.
"It's a great honour for BlueConnect to have been chosen by Beachcomber to develop its local market," said Christophe Lerat, BlueConnect's General Manager. "We are delighted to be able to use our customer relations skills and experience to further the Beachcomber Group's vision."