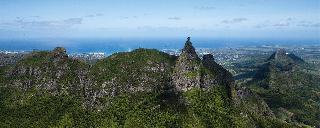 Le Canonnier Hotel has launched a new gourmet rendezvous for its pastry-savvy guests: 'Le grand pâtissier amateur, an amateur pastry contest. A dozen aspiring pastry cooks gathered at Le Frangipanier Restaurant on Friday 21 November 2014 for the third edition of the contest. They had to prepare two identical verrines using the ingredients of their choice.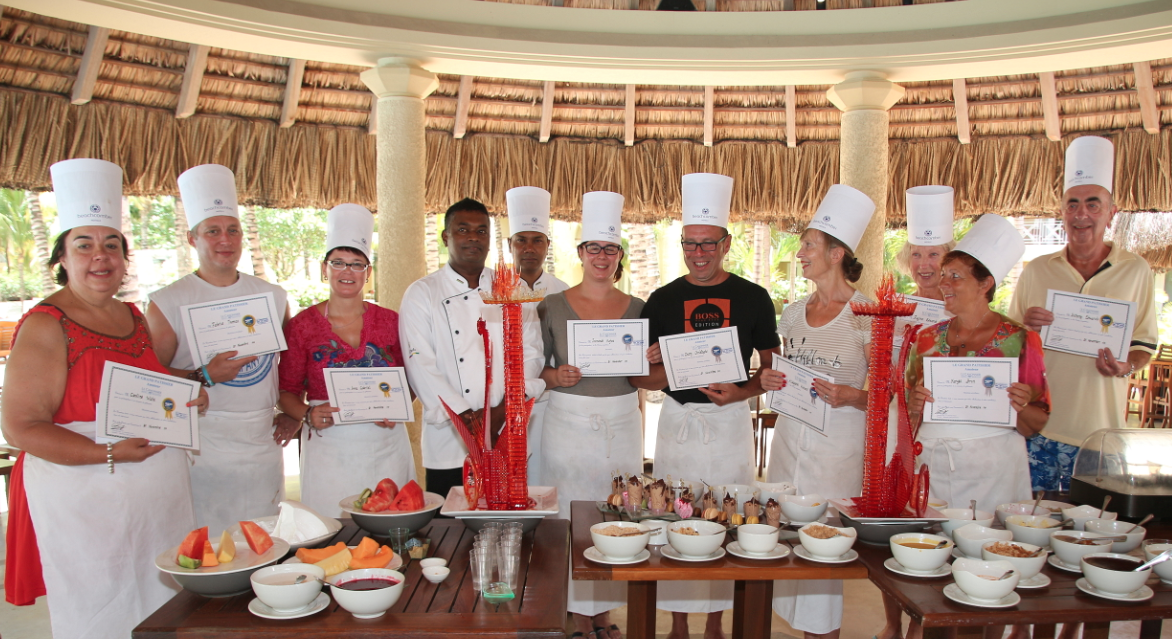 After donning their toques and with the support of the hotel's chefs, the aspiring pastry cooks had 10 minutes to choose their ingredients and 20 minutes to prepare their verrines. Appearance, texture, flavour, fragrance, colour and, taste were the watchwords for this competition. The aspiring pastry cooks vied with each other in creativity to win over the judging panel, which was composed of Le Canonnier's Executive Chef, Mooroogun Coopen and Pastry Chef, Ajay Kurnauth.
"This is indeed the first time that I am taking part in a pastry contest. It's a fun activity and a nice change from the beach and the pool. I also entered myself in the contest because I love pastry cooking," said Christophe Chary, who was staying at the hotel for the first time. "Well, it was my first experience in a cooking competition and I liked it!" added Hildegard Kuhnert, from Austria.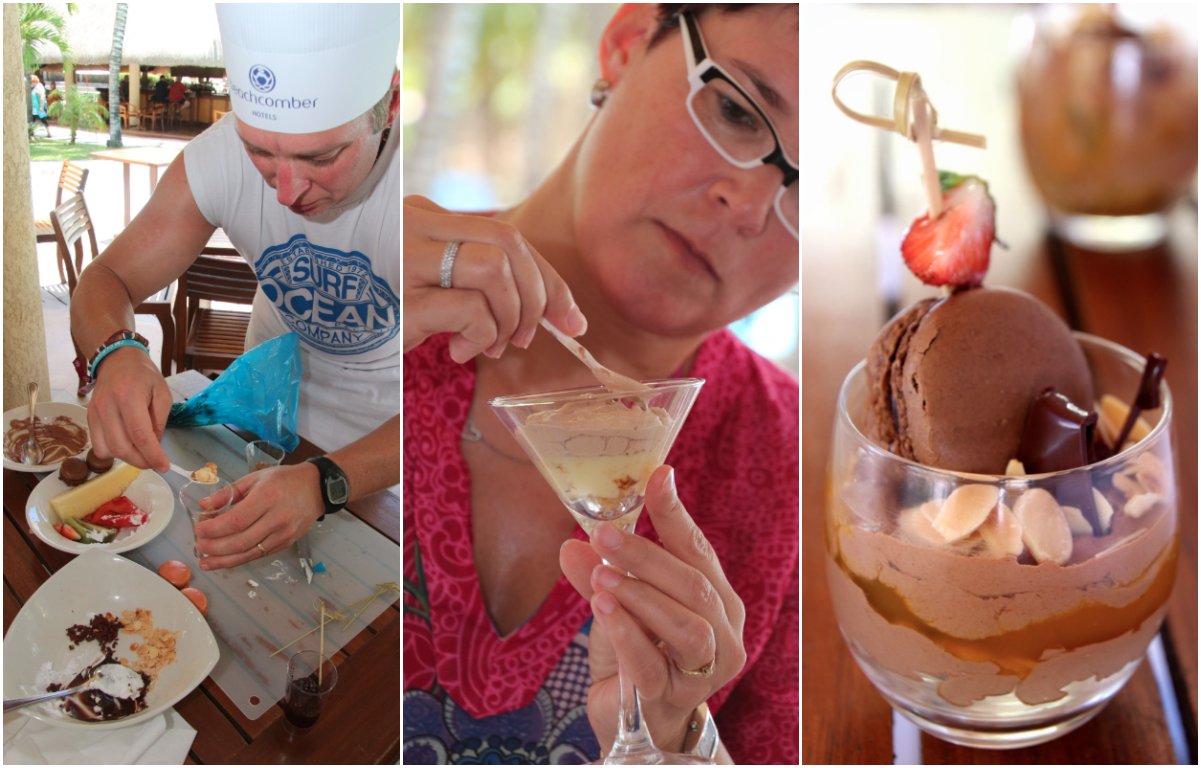 Caroline Wiehe, a Mauritian holidaymaker, won the contest with a creation made with chocolate crumble, chocolate mousse and mango coulis. "I like the idea of a cooking competition; it's a good way to promote Mauritius. I am also grateful to Chef Shivam Marooday for his support," she said.
All participants in the contest have received a certificate and Caroline Wiehe also won a tasting session for two at Le Navigator Restaurant.