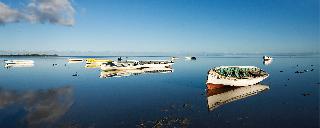 Recently added to the list of Intangible Cultural Heritage of Humanity, the joyous rhythms of the sega regularly enliven the evening atmosphere at Beachcomber hotels, with guests moving their body to the traditional music of the island.
​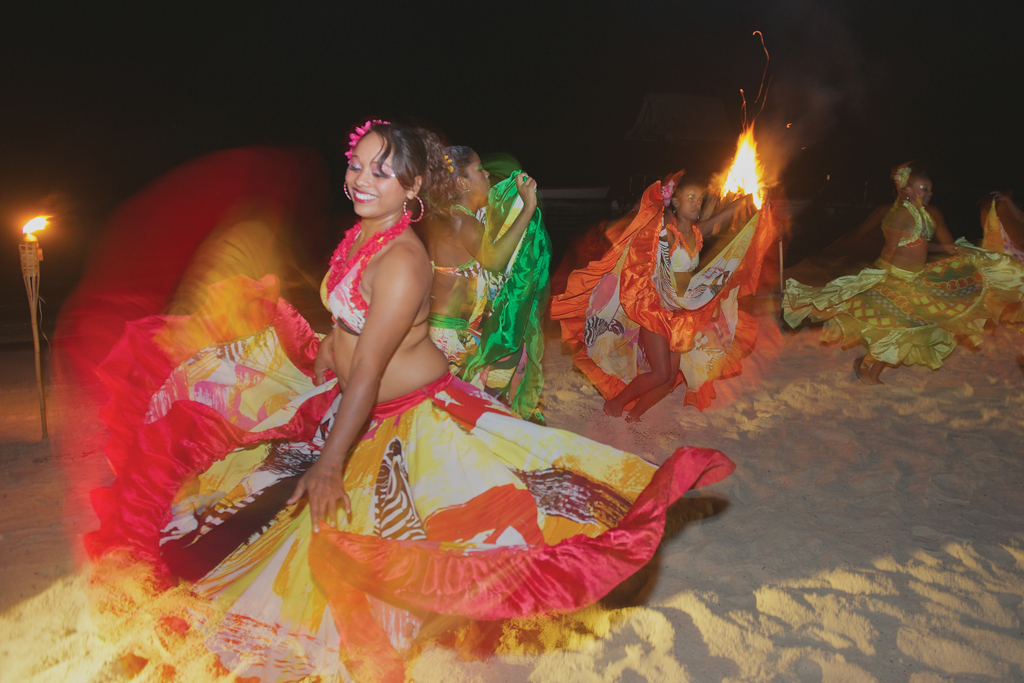 Also called 'Chega' or 'Tchega', the history of traditional Mauritian music and dance is closely tied to that of slavery. Like blues music, singing was a means for former African slaves working in sugar plantations on the island to express their sufferings . Over time, the music initially incorporating rhythms and instruments from their homeland has been influenced by various migration waves and in its modern form, contemporary sounds of electric and electronic instruments have been added.
The catchy sounds of traditional instruments such as the 'ravanne', 'triangle' and 'maravane' intermingle in a festive celebration of this powerful symbol of Mauritian identity. They bring to life the tropical evenings in the hotels of the Group, with guests joining the local dancers swaying their hips to the pulsating rhythm.
At the Paradis Hotel & Golf Club, a traditional sega troupe creates a terrific atmosphere at the main bar on Friday evenings with a highly colourful show that complements a Mascarene Islands themed buffet. Guests at the Trou aux Biches Resort & Spa also gather around a campfire every Tuesday evening to attempt a few dance steps in the sand with Mauritian musicians and dancers. In high season, the artists start their performance with an arrival by boat before lighting the campfire with their torches.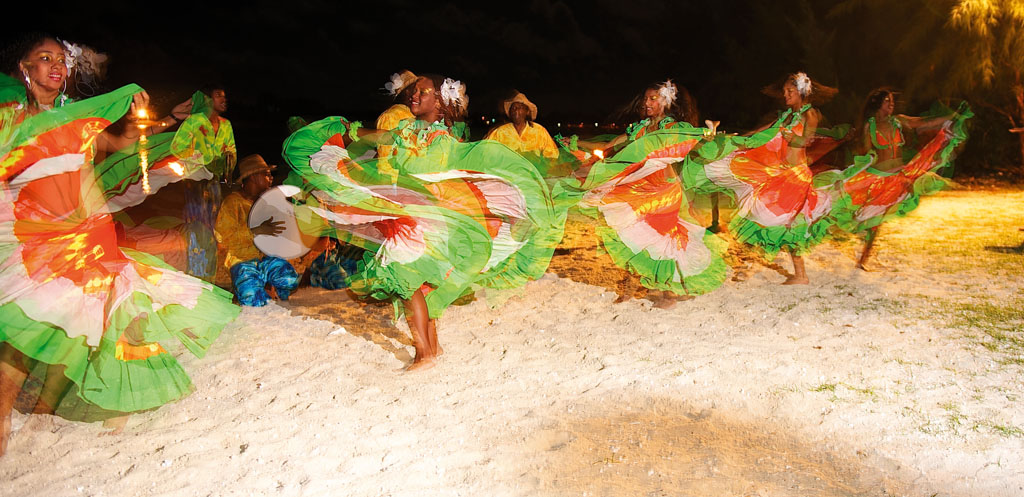 Tuesday evenings at the Shandrani Resort & Spa are also enlivened by traditional and modern sega music for the enjoyment of guests. The show is just as lively in other hotels of the Group: this music whose origins are deeply rooted in Africa heats up the atmosphere on the beach at Le Victoria Hotel and at the bar of Le Mauricia Hotel on Friday evenings, as well as the amphitheatre of Le Canonnier Hotel on Wednesday evenings (in summer, the show takes place around a campfire on the beach).
During every show, detailed explanation is provided to guests on the instruments used to perform this music, which has been recently added to the intangible cultural heritage of humanity. Guests are also introduced to the basics of the dance accompanying this musical expression of the Mauritian way of life.
A stay in any Beachcomber hotel provides a true opportunity to celebrate and share local culture!