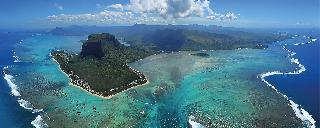 Beachcomber Tours UK, in its intention to mark the golden jubilee of Mauritius' independence, created a special Educational tour named " The Big 50" for its best travel agencies. 50 British travel agents who market Mauritius as a destination were thus invited to participate in the event, which ran from the 28th of April to the 6th of May.
This journey of discovery was an opportunity to present Beachcomber Resorts & Hotels' latest products and services, in particular Canonnier Beachcomber, Victoria For 2 and Mont Choisy Le Golf. Beachcomber's invitees stayed in the group's various hotels and took part in a wide variety of activities and challenges. These included quad-biking, water sports and visits to iconic tourist sites such as the Black River Gorges, the sacred lake at Grand Bassin, the Bois Chéri tea museum, La Vanille Nature Park and the Château de Labourdonnais, among others.
Two of the main highlights of the travel professionals' stay were the Dodo Hunt and the Rallye, for which they spent two days on the road, allowing them to discover Mauritius' heritage while tackling a variety of outdoor navigation challenges. The events also gave them an opportunity to meet the local population.
The crowning event of this edition of the "Big 50" was undeniably the gala dinner held at Shandrani Beachcomber. Over the course of the evening, which honoured the Mauritian flag, travel agents were invited to discover the island's cultural and culinary wealth.