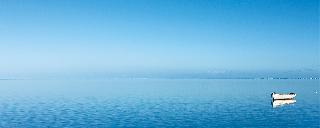 The Italian chef, Massimiliano Pauletto has been delighting La Palma Restaurant's guests with a scrumptious mix of Tuscan cooking traditions and international influences since his arrival at the Paradis Hotel & Golf Club in December.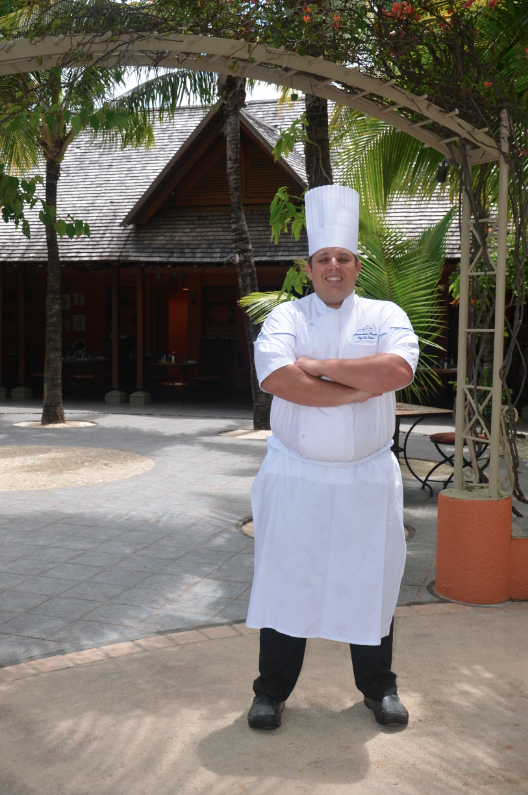 Originally from the small town of Castellanza, about 30km away from Milan and close to the Swiss border, Massimiliano Pauletto has inherited his love for good food from his family. "I grew up in a family where we are used to make our own produce, from cheese to sausage, cold meat or salami, and we have our own vegetable garden."
His grandmother, Esterina has been a great source of inspiration for him. "She took care of me when I was a kid and many of my early memories about food are connected to her. She was the only one in the neighbourhood to prepare specialities from her native region of Veneto, including cheese, polenta and salted cod. She's 98 now, and she's still cooking!"
It was thus only natural that Massimiliano later attended a culinary school in Milan for five years to learn the art of Italian cuisine. He landed his first apprenticeship at the three Michelin-starred Albereta Hotel, a Gualtiero Marchesi Restaurant. After serving for two years as a chef in the Italian navy, he continued his career at the Four Seasons Hotel Milano and spent three years at the Royal Monceau in Paris, where he was part of the first Italian team to compete for a Michelin star.
Massimiliano has also practised his art in London and Brussels before moving to Asia in December 2004. He worked in Malaysia for five years and then pursued his career with the Hyatt Group in China, and later in India at the Hyatt Regency Chennai. "I've learnt a lot in Asia, with regard to the way they prepare the food, which is never overcooked. This helped me improve my technique. In India, I also sharpened up my organisational skills. For large events such as dinners and weddings with more than 1,000 people, I had to handle everything from manpower to suppliers."
The Italian chef, who is 34 years old and just married, admits that his first impression of his new workplace has been an excellent one. "I have always worked in big cities and it is the first time I am working so close to the sea. It feels great coming to work every day and seeing the lagoon and feeling the sun on top of your head."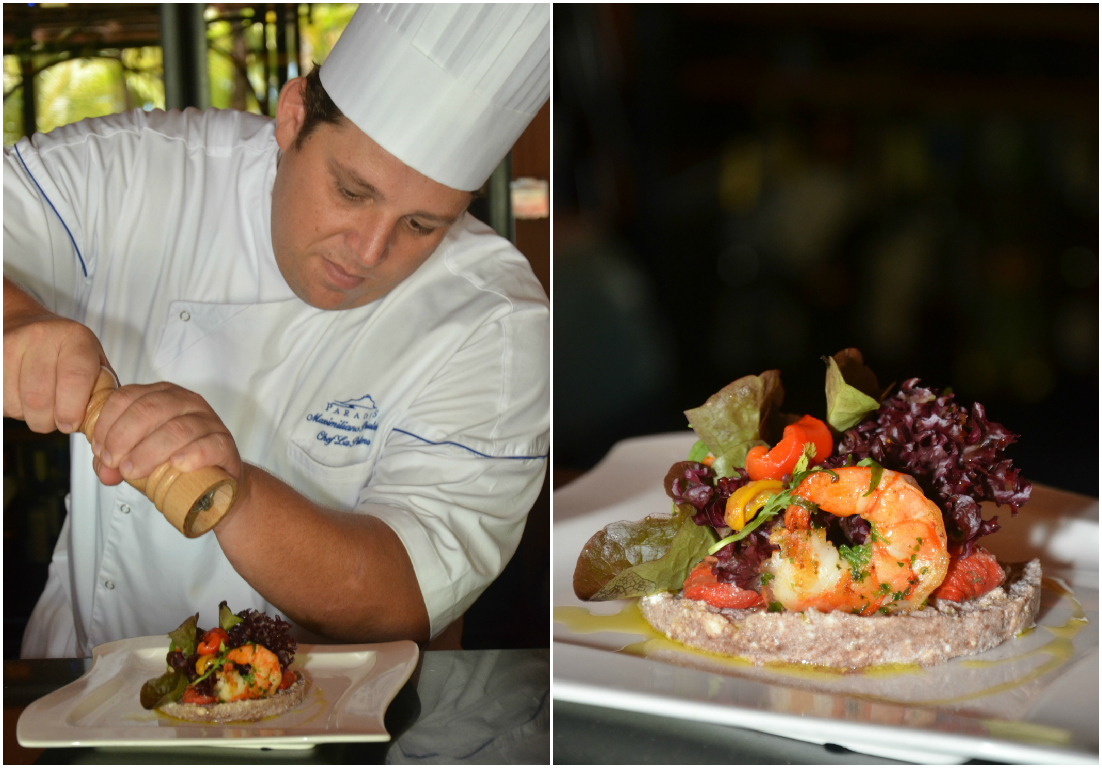 "December was a busy period with Christmas and the festive season, but I used the month of January to visit the island and to eat around. I love to discover the local food and it is not as hot and spicy here as in India. I was also surprised by Chamarel, where I saw a pineapple plant for the first time – I always thought it was taller than that – and had some fresh palm heart."
After 14 years in the trade, including 8 years as a chef, he defines his culinary style as casual luxury Italian food, where taste, presentation and pleasure occupy their rightful place. "My cooking is a combination of truly traditional Italian cuisine and the knowledge I have acquired while travelling the world."
Massimiliano is also a freestyle live cooking enthusiast. "I enjoy creating new tastes and I can prepare a dish from whatever is available." Inspired by his passion for quality produce and his overseas experiences, he keeps trying out new recipes to delight the taste buds. "As our restaurant is situated right next to the sea, most of the menu is seafood-based but some products from my region, like the cheese or cold meat can be used to add flavour to our preparations at La Palma."